As the superintendent of the art gallery at the county fair, I got to hang out most of last week at the show. To take advantage of the time I brought along some acrylic paint and canvas panels to work on a series of portraits that has been on my to-do list for months now – everyone at work!
And so, in black and white on 8×10 panels, the team at the Art Supply House.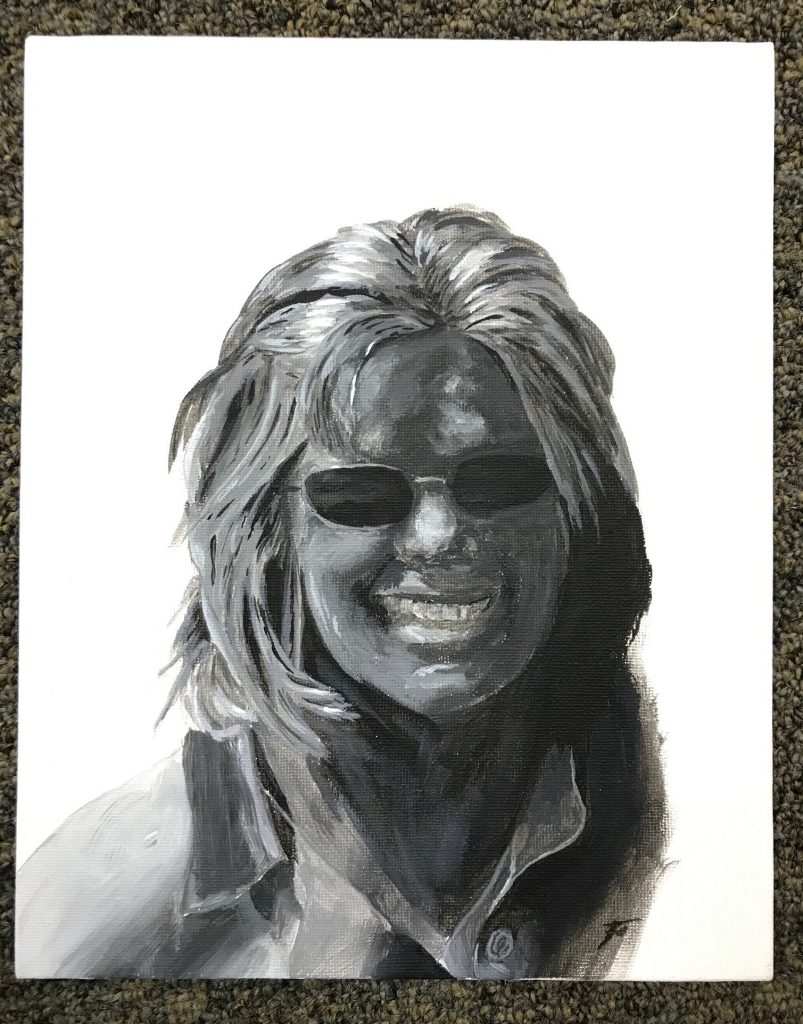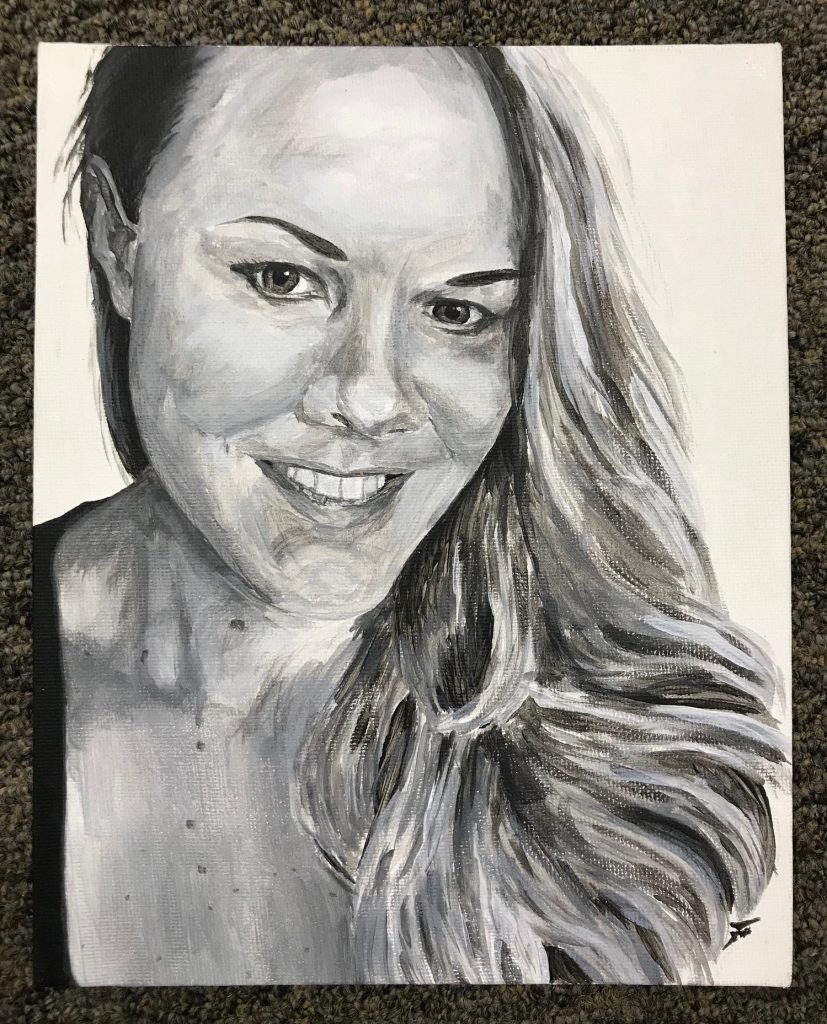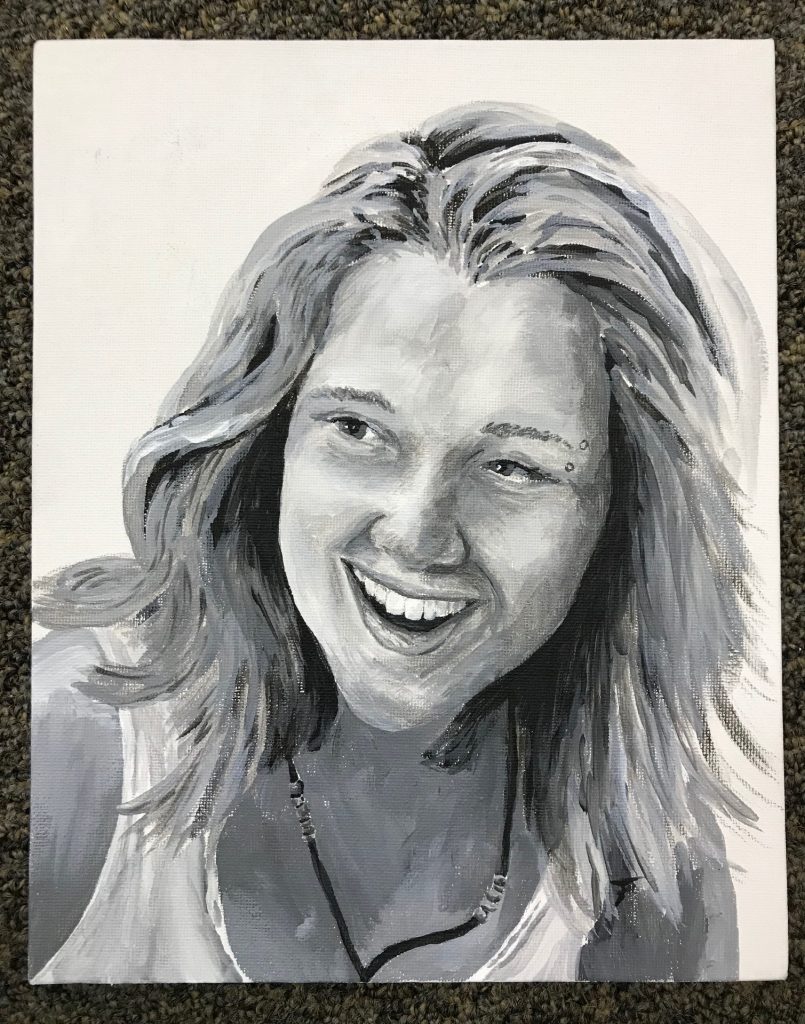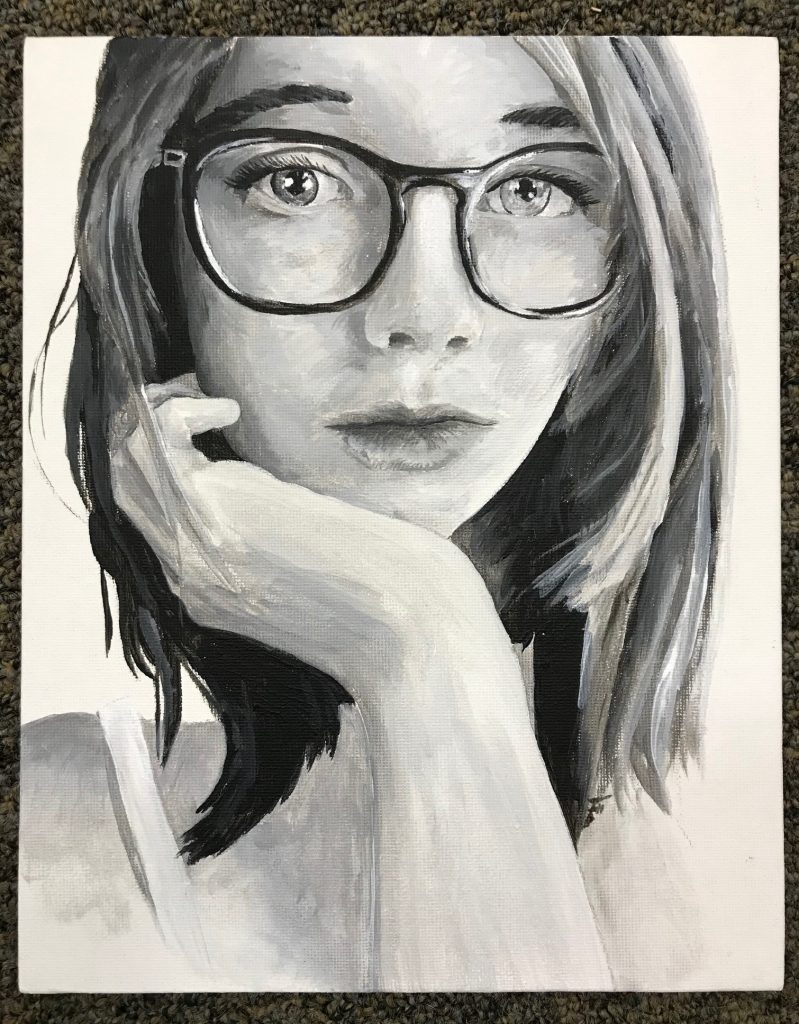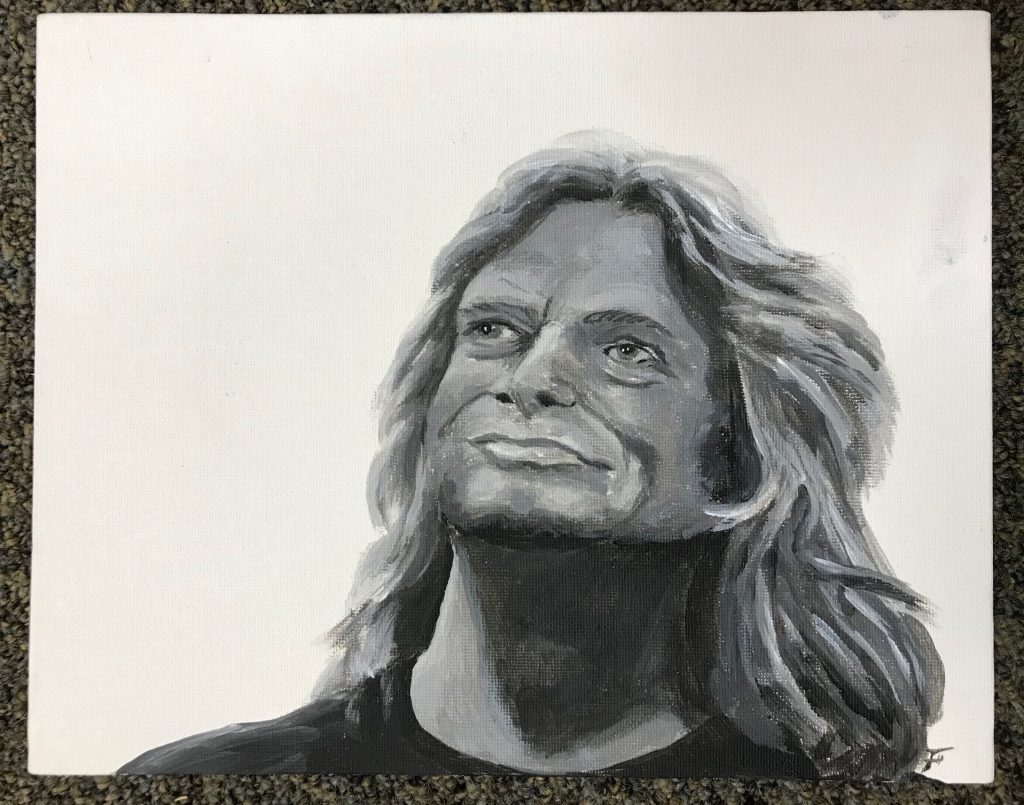 The series isn't done – but I ran out of both time and canvas. As a warm-up I started with my favorite subject – my wife!