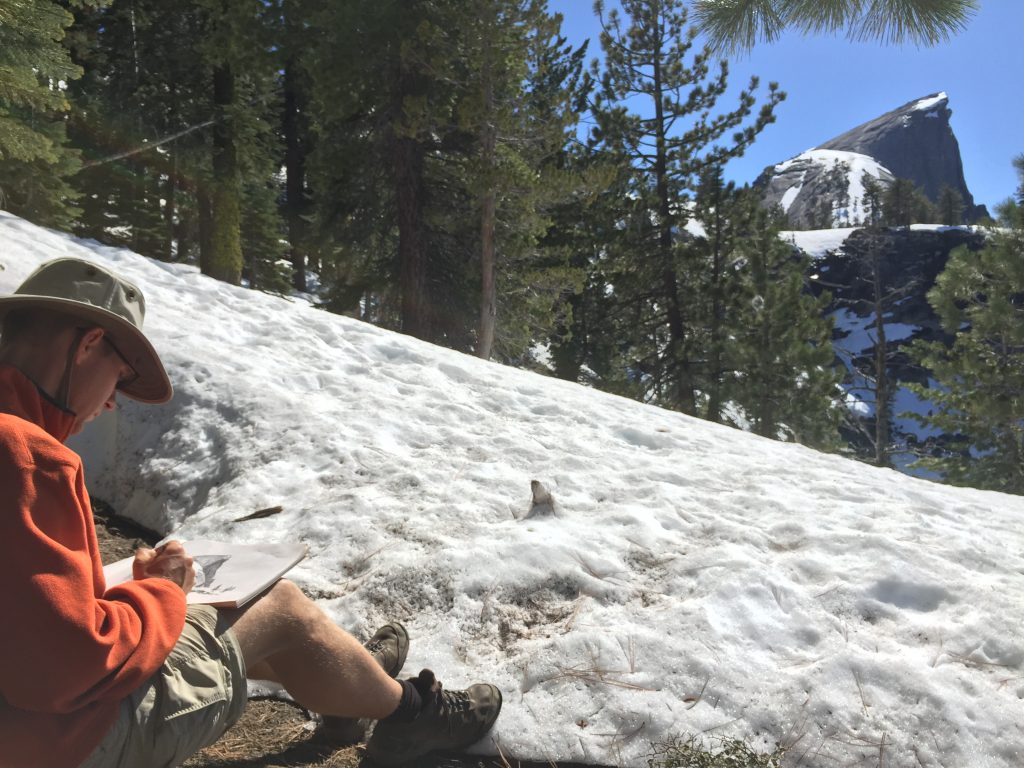 I'm an adventurer who sketches, drinks coffee, and rides motorcycles (though not necessarily in that order). I've worked as a portraitist, earned an art degree, won best-of-show, and drawn a lot of stick figures.
Currently focusing on making art for the fun of it, I'm doing a lot of sketching – capturing the world around my in my drawings, whether that means the current coffee shop, the National Park I'm exploring, or just the people around me. (Check out my sketchbook for recent work.)
At heart, I'm still just a little boy playing with art supplies. After all, art should be fun!
Still want to know more? You can learn a little more about me here.