My focus while in art school was figurative work, which built on a few years of working as a portrait artist. Here are a few blasts from the past:
The superhero was drawn with chalk on black paper in 2011. Entering it into the 2012 National Arts Program netted me a Best of Show award.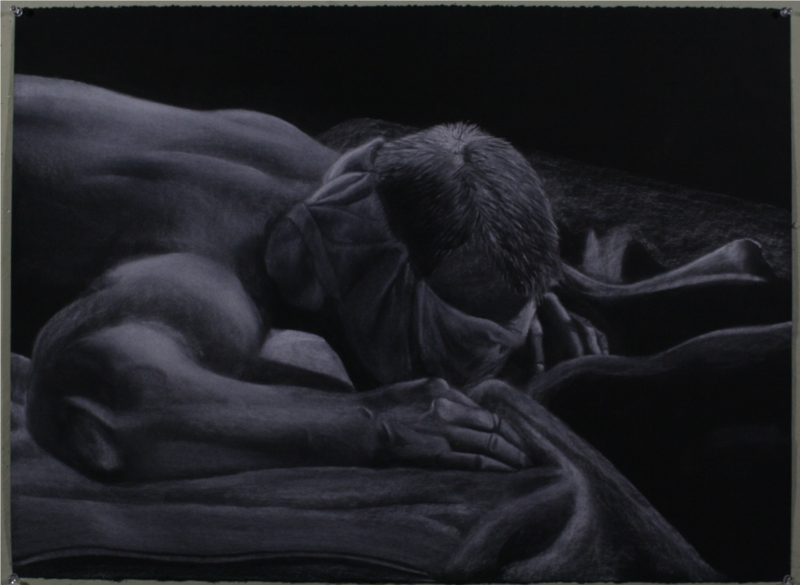 A friend posted this picture as her facebook profile image. I thought it would be great fun to recreate with some charcoal in 2010.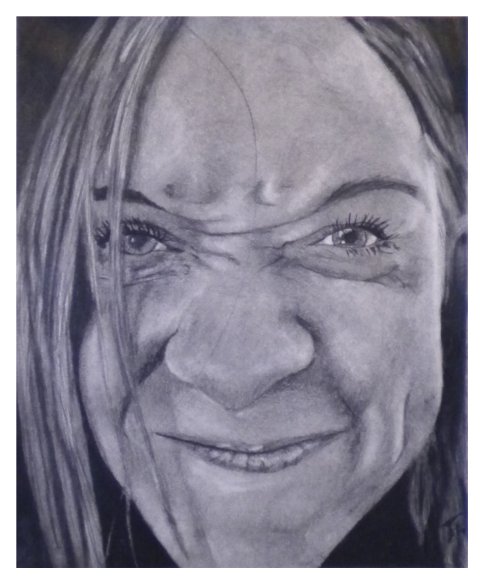 Another facebook profile image, Bethany has really bright blue eyes, and she happened to be wearing a matching dress. Charcoal and pastel in 2010.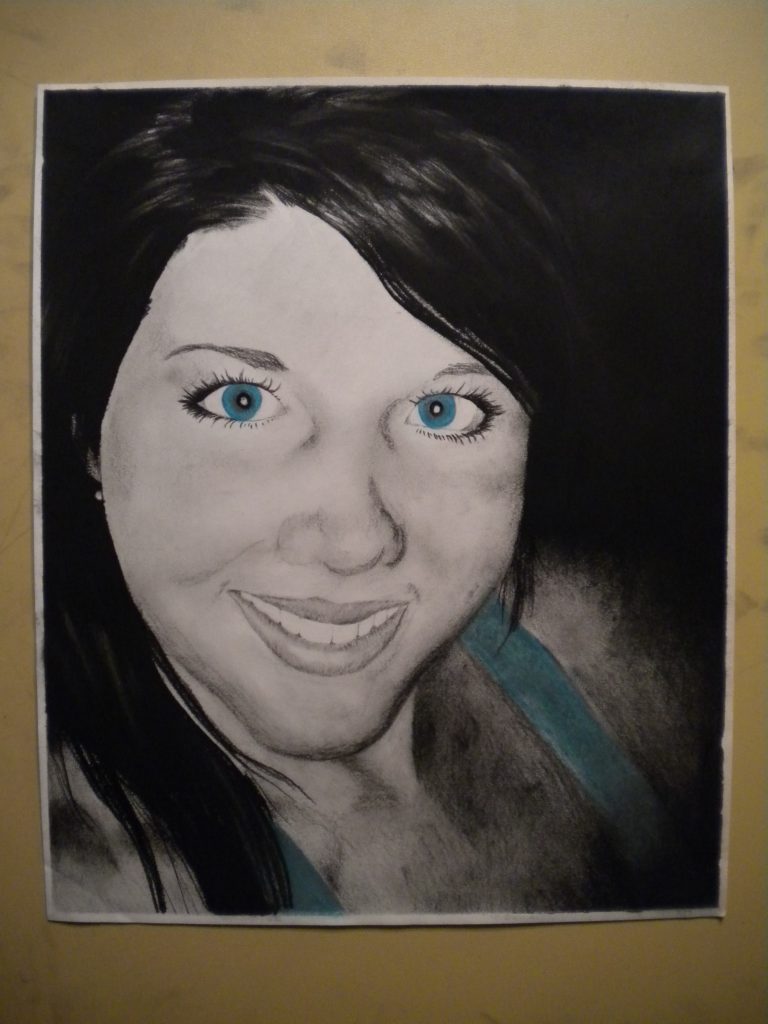 My wife modeled while I explored a new take on an old concept. This triptych was painted on canvas with acrylic in 2010.