A few years ago (5?) I was told to check out Ice Lake and to take a jaunt over to the nearby Island Lake if I get up there. Well, I finally made it. Yesterday morning I headed up into the mountains for a bit of day hiking. It's a bit of a climb, but oh-so worth it!
Here's me capturing the view from my lunch spot: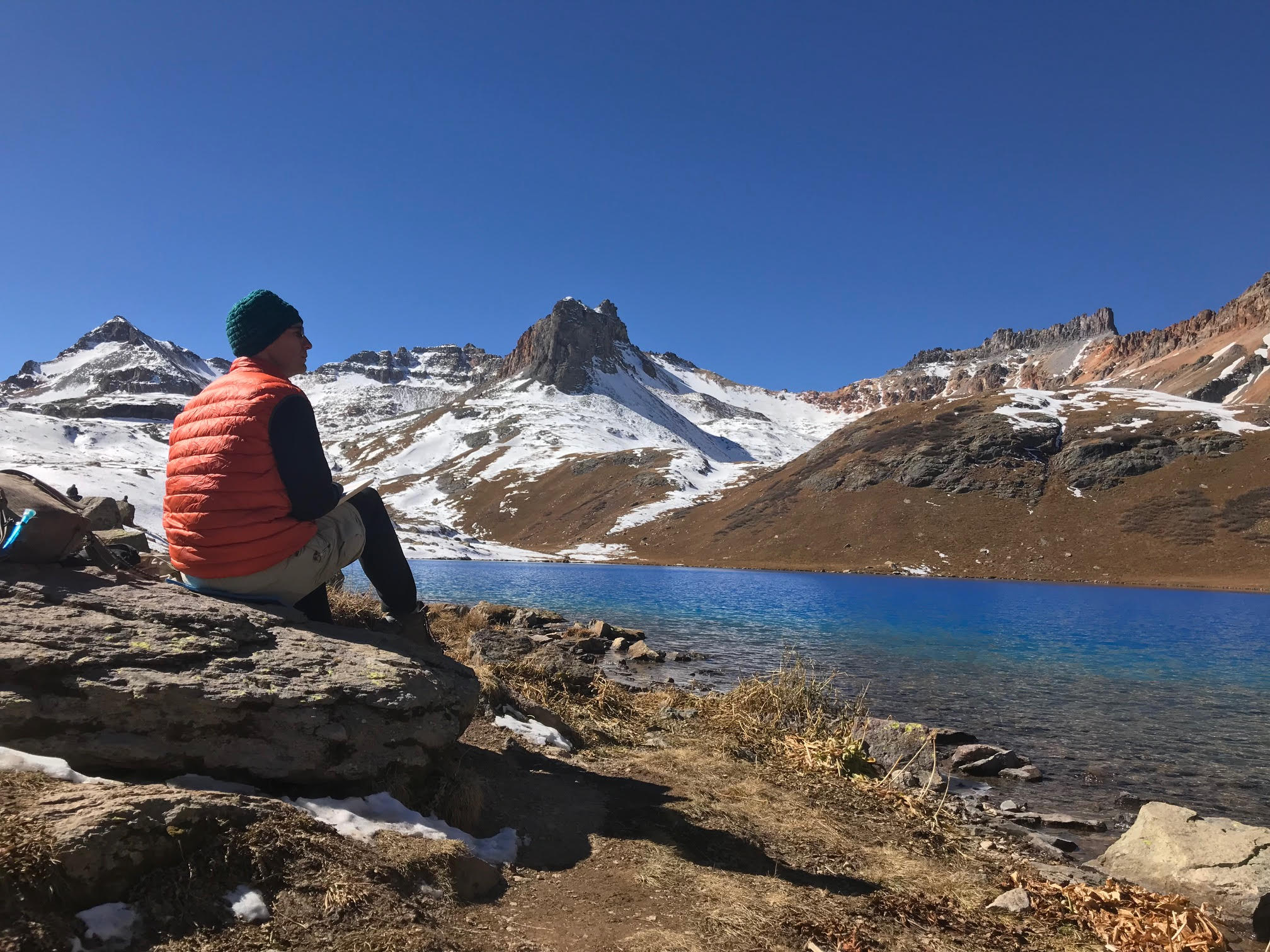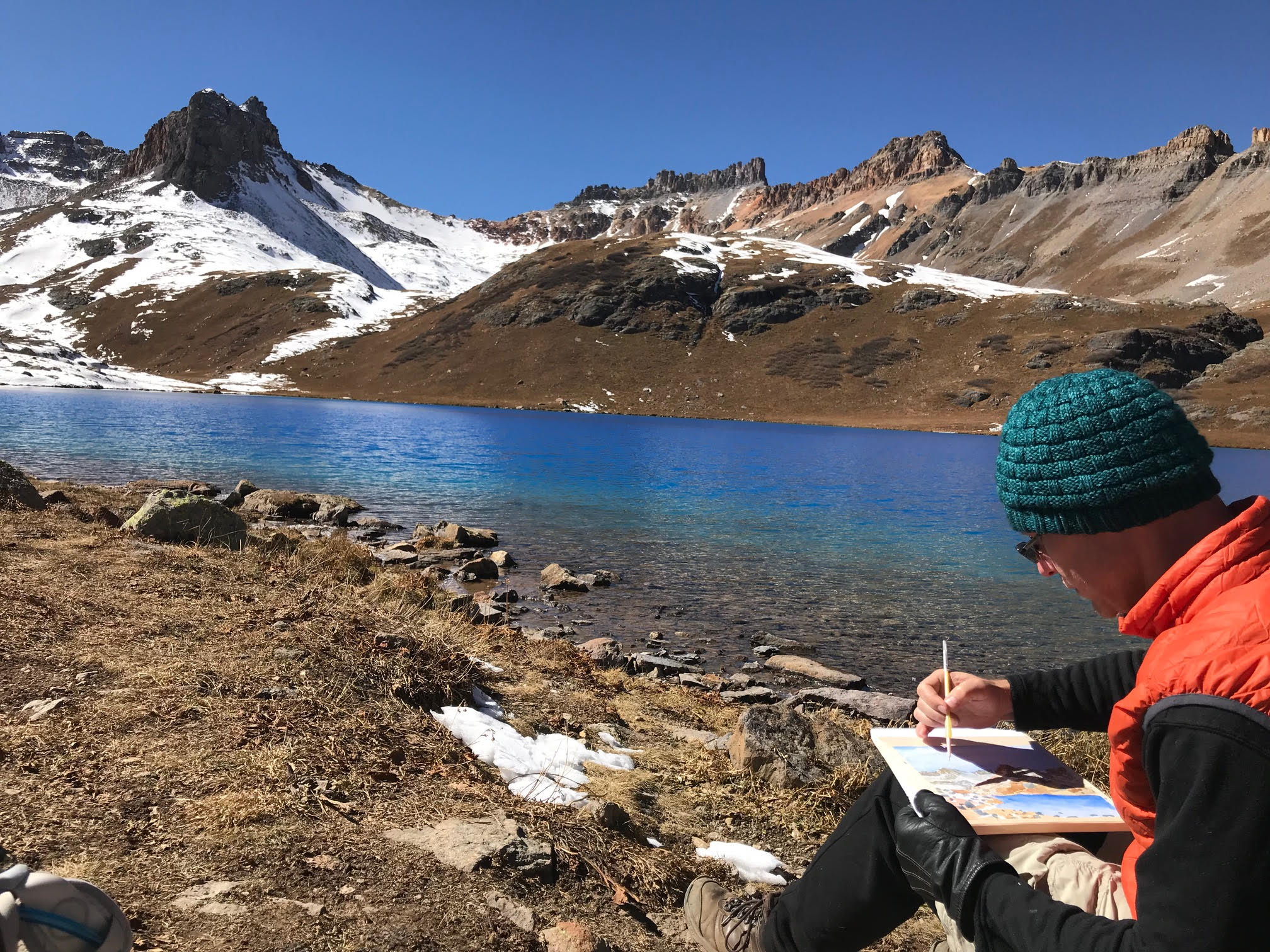 It was pretty chilly and my hands get cold pretty easily, but I needed my right hand free for dexterity…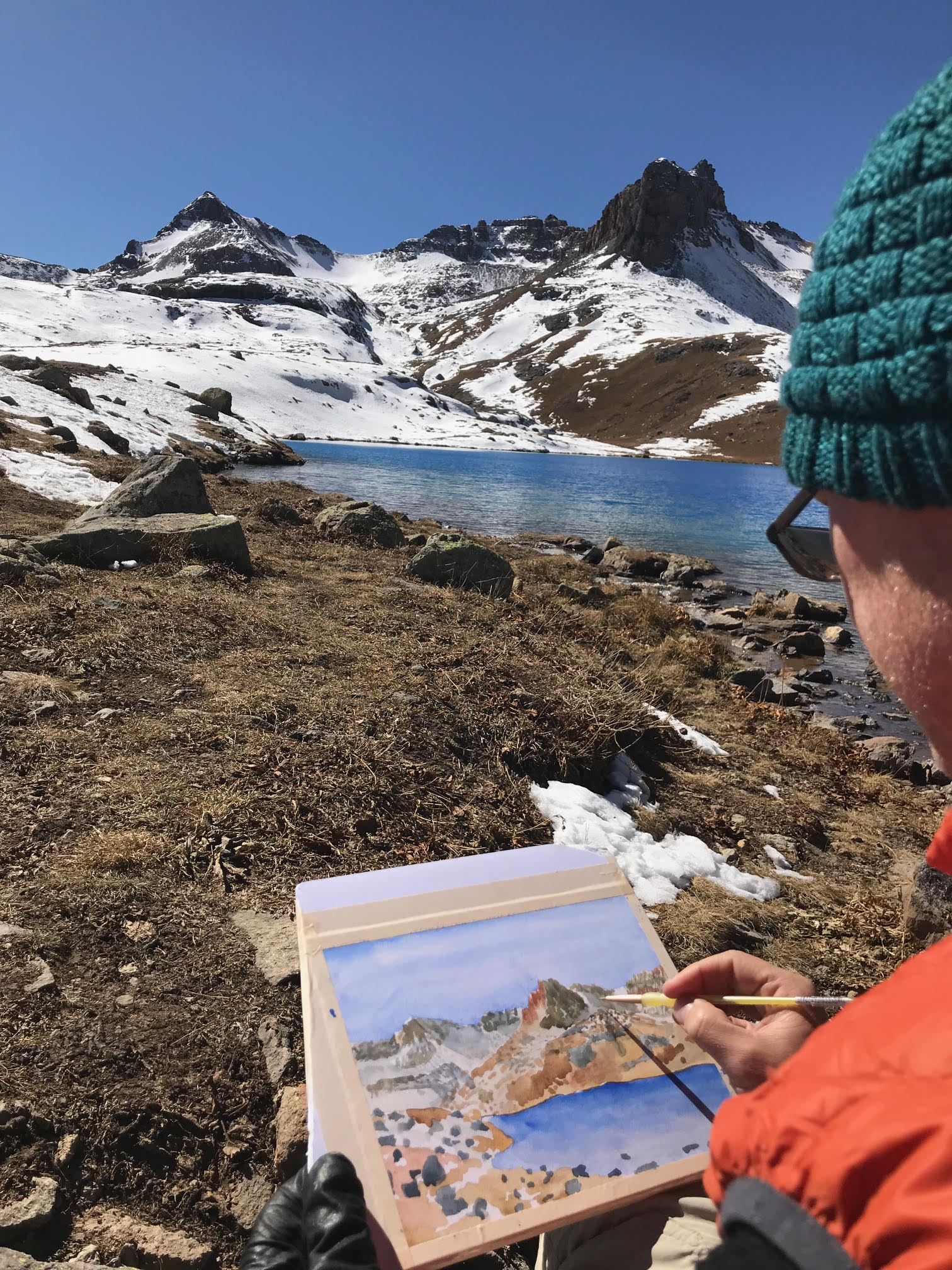 I'm pretty happy with the results. Taking more time certainly helps, and I tried some new tools (like a bigger brush and gator board for backing).