After building my easel and setting up a studio space, I didn't get around to working in it for a couple of weeks. But this morning I jumped up when the alarm went off and headed out with coffee mug in hand.
Since I was working with watercolor pencils and had to wait for each layer to dry I bounced between two different projects.
Here's the watercolor on the easel: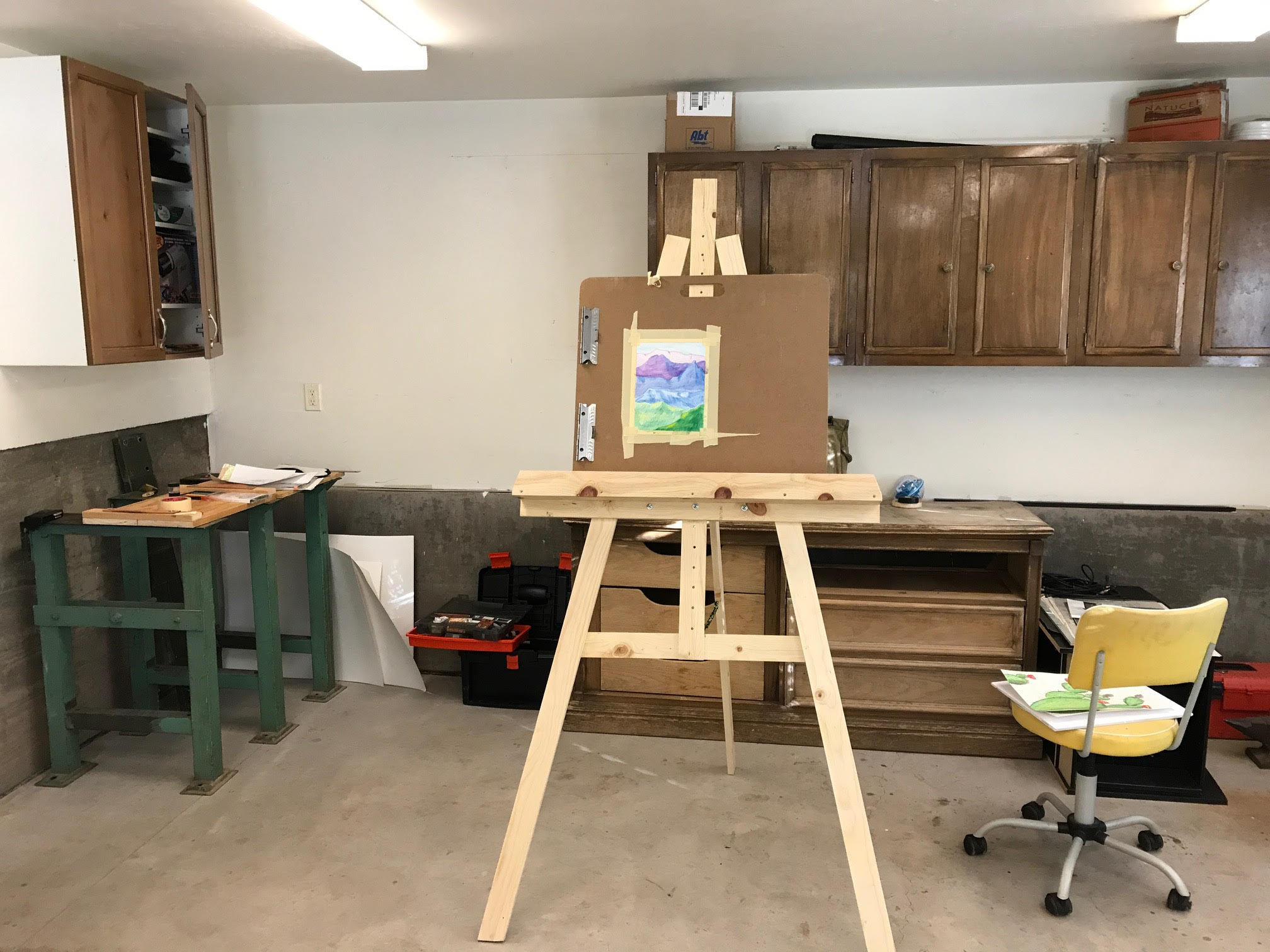 While it's drying, I cut down a larger sheet of paper and then centered my Tree of Life drawing inside it and taped it to the window with the sun shining directly on it. Sometimes, having a free lightbox is just an amazing convenience!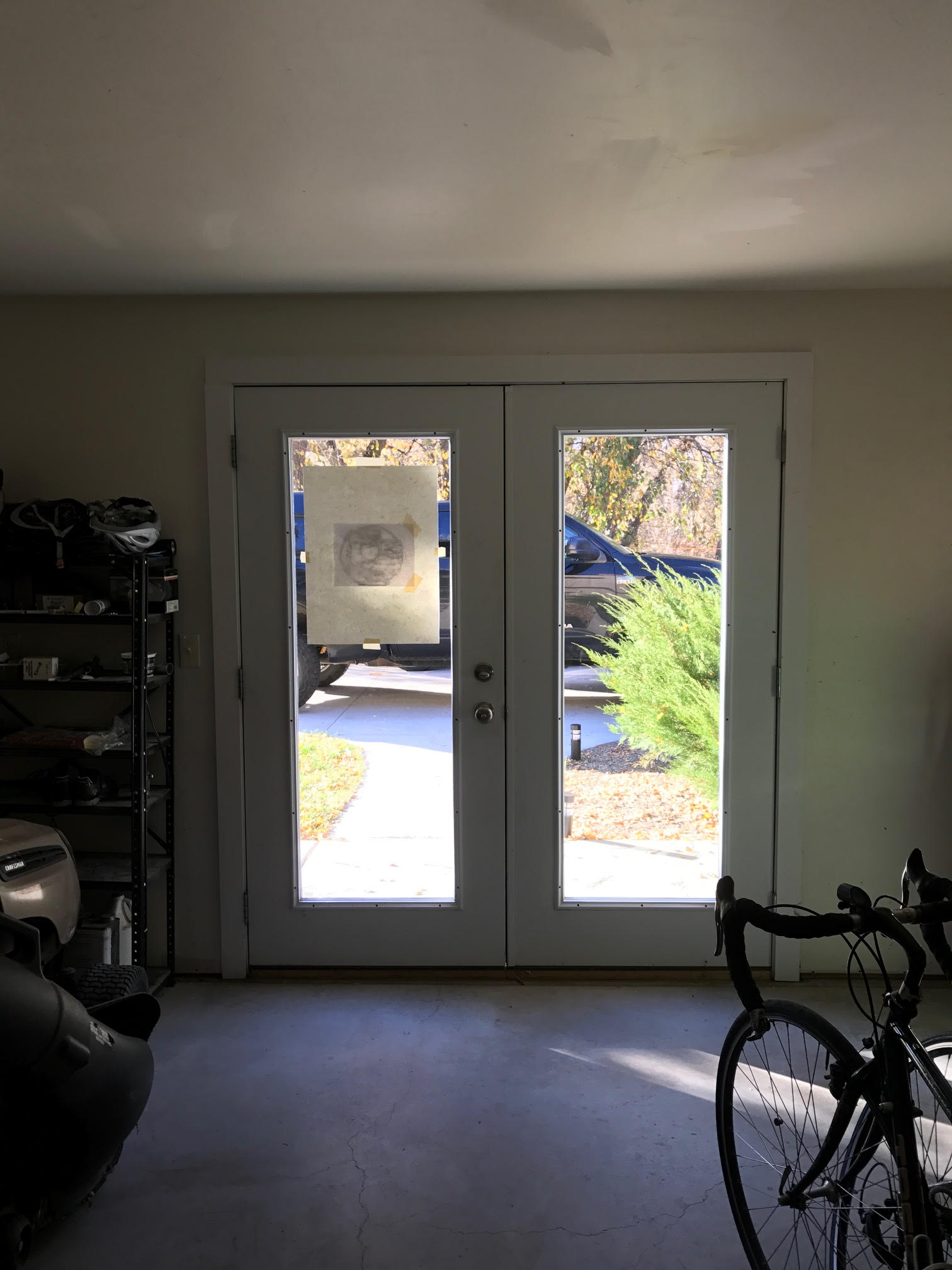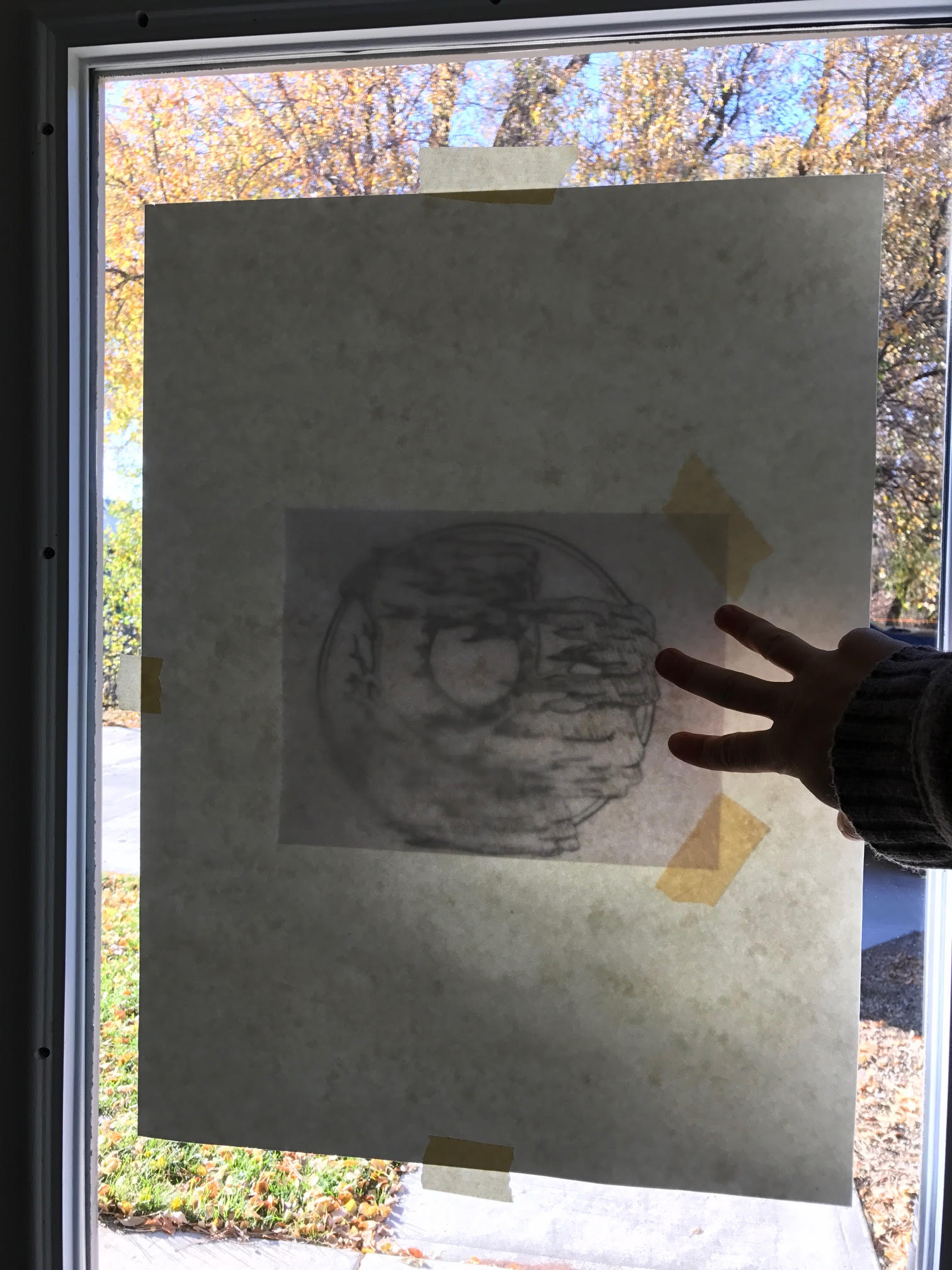 And here it is once I finished transferring it to the larger paper: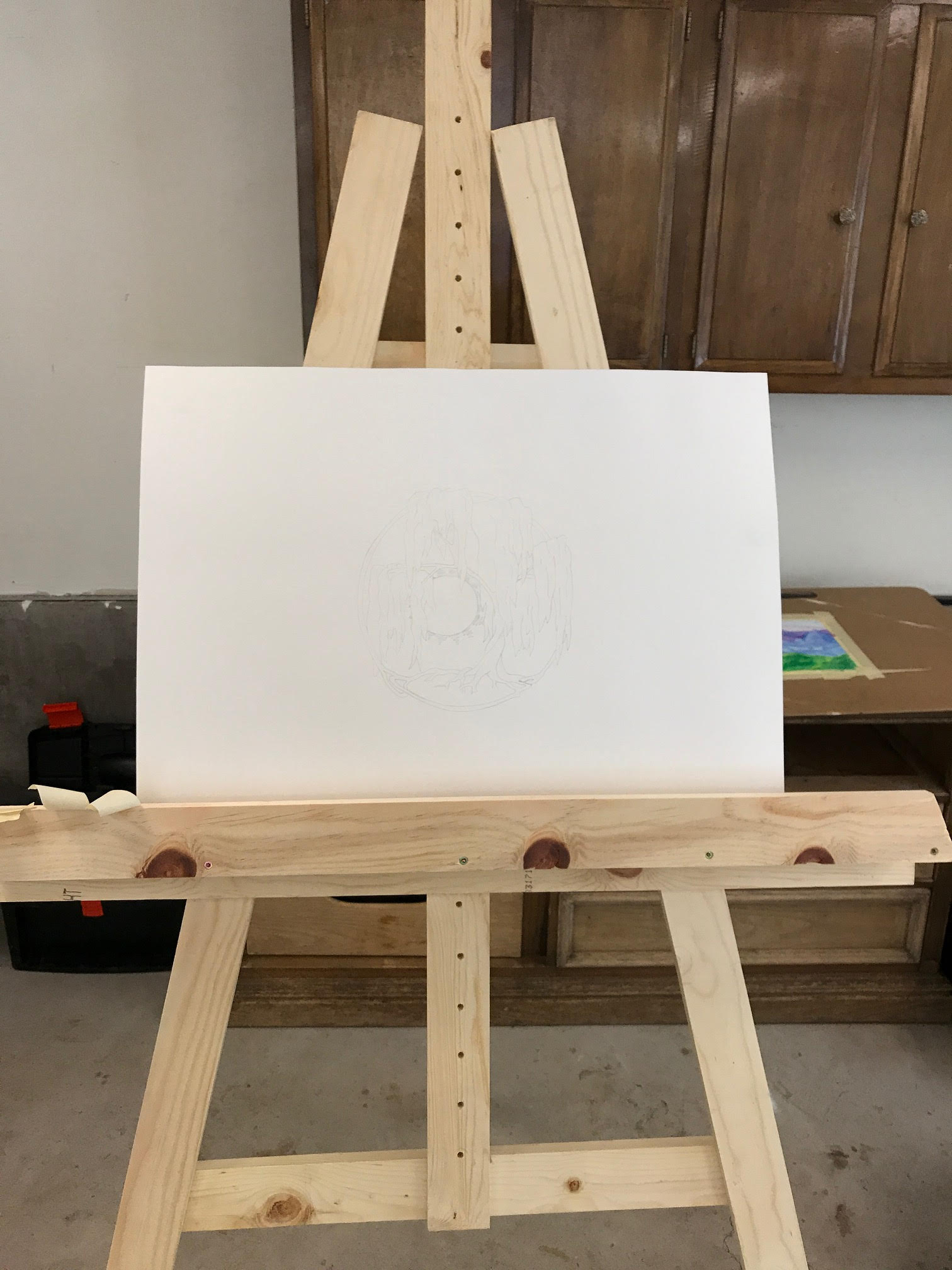 Good progress made before heading off to work. I call that a creative success!