I've been having fun playing with my watercolors, and decided to try a new type of project. While I have a comfortable grasp on drawing portraits, I haven't spent much time adding color to them.
While my sis-n-law was visiting and trying on a hat that I crocheted, I snapped a quick photo of her. Currently in the middle of re-reading the Harry Potter books, it occurred to me that the image would make a great illustration of a witch.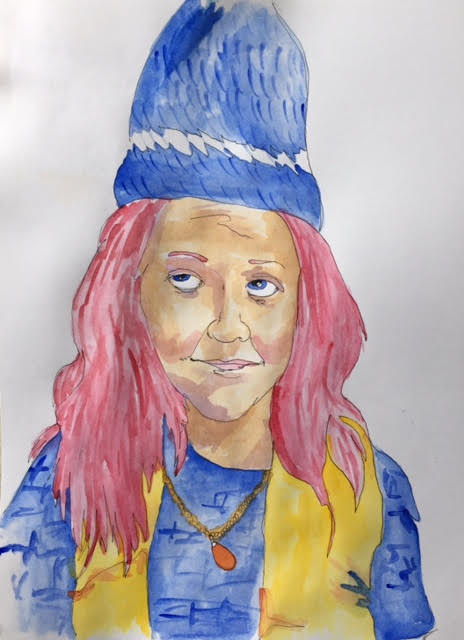 I quickly sketched her out and added some color to the sketch. Definitely not my best drawing, but as a proof-of-concept for a new-ish style and the addition of color, it worked fairly well.
After years of practice capturing every detail and trying to draw realistic images, I am trying to develop a looser, sketchy style. I love the zig-zags in the hat and the wrinkles in the bottom right corner of the shirts, so I'm making progress.
A fun experiment, one well worth repeating.