I'm trying to instill the habit of sketching whenever I get the chance. The mini sketchbooks are coming in really handy, as I can carry one in my pocket just about everywhere we go. Here are a few of the scenes I've jotted down over the last couple of weeks:
Ashley at the coffee shop: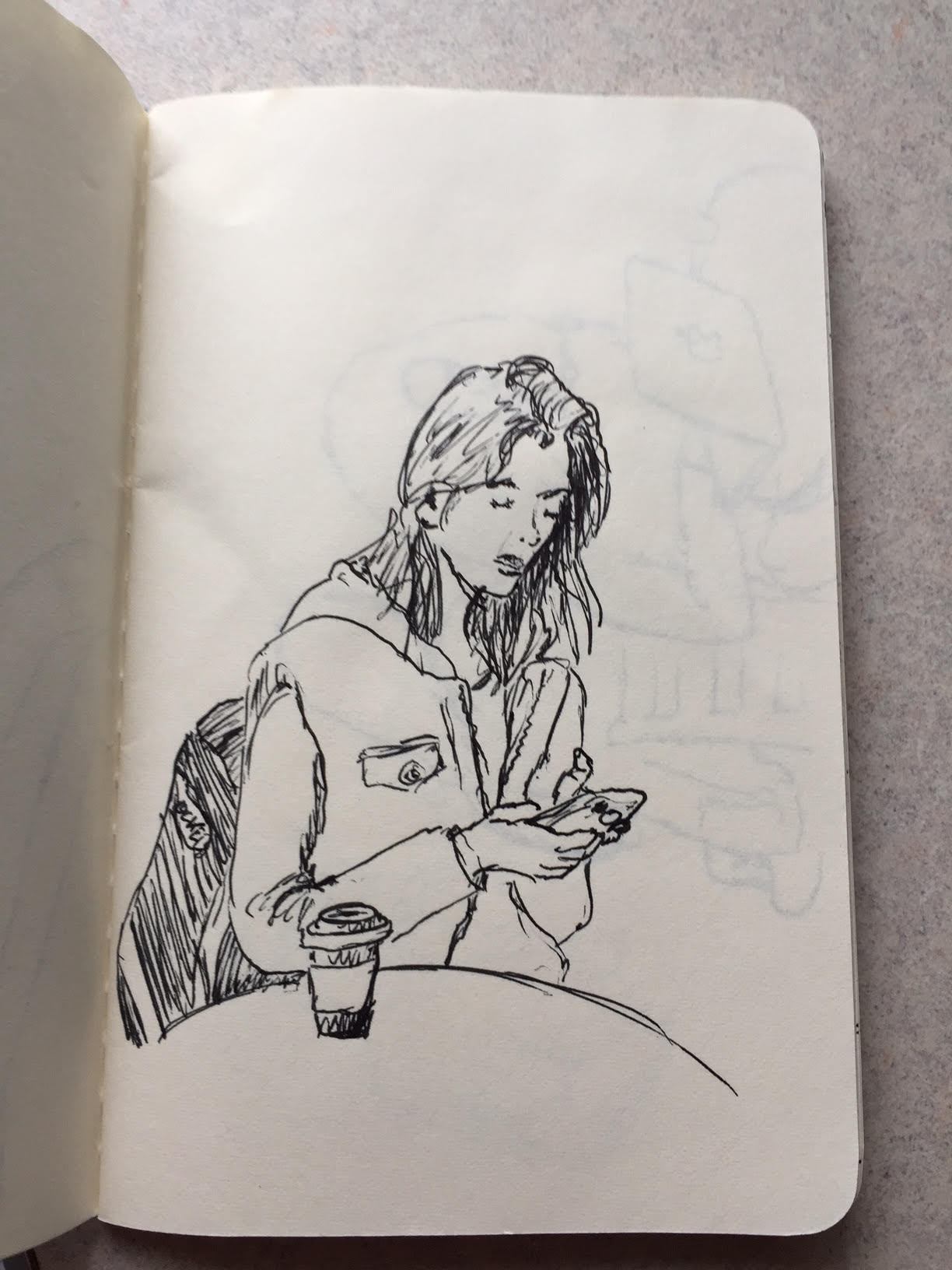 While Ashley ran to the restroom I caught the neighbors on paper.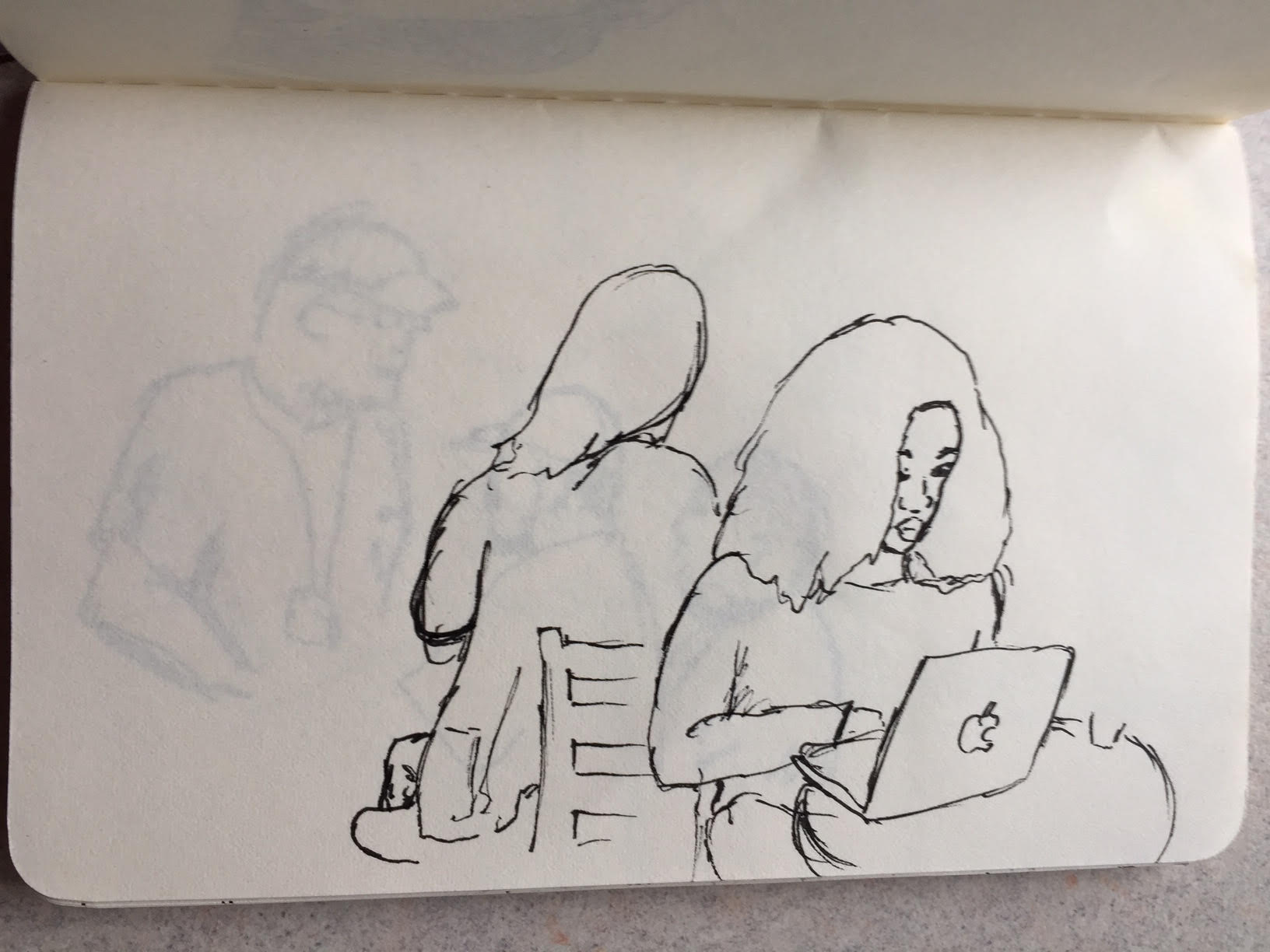 Another quick stop at a coffee shop before heading to the hospital (you may notice a recurring them, both in subject and locale 😀 )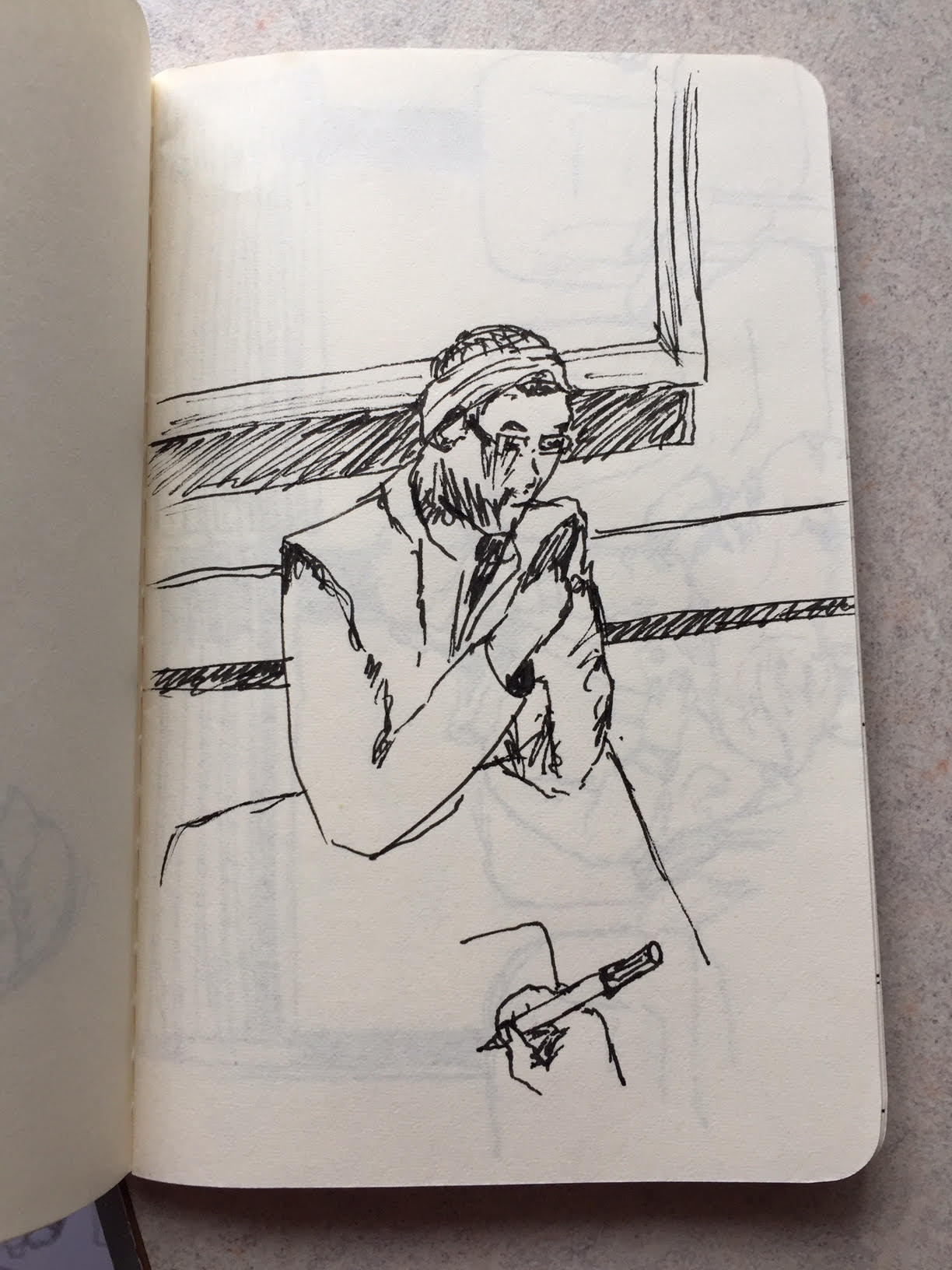 Still Ashley, but we're waiting for our Thai food to arrive. Delicious!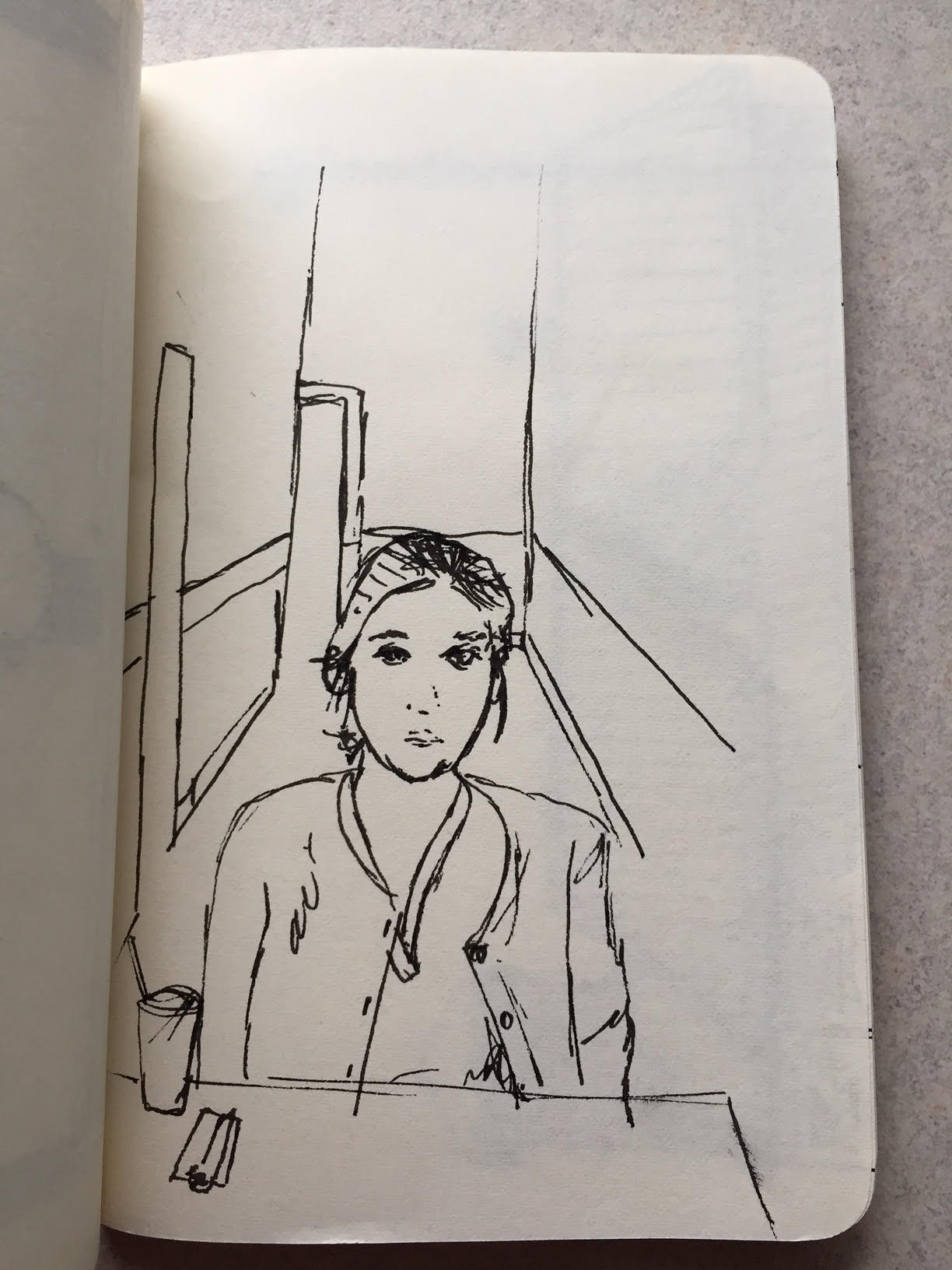 Sitting at another coffee shop, this is the building across the street.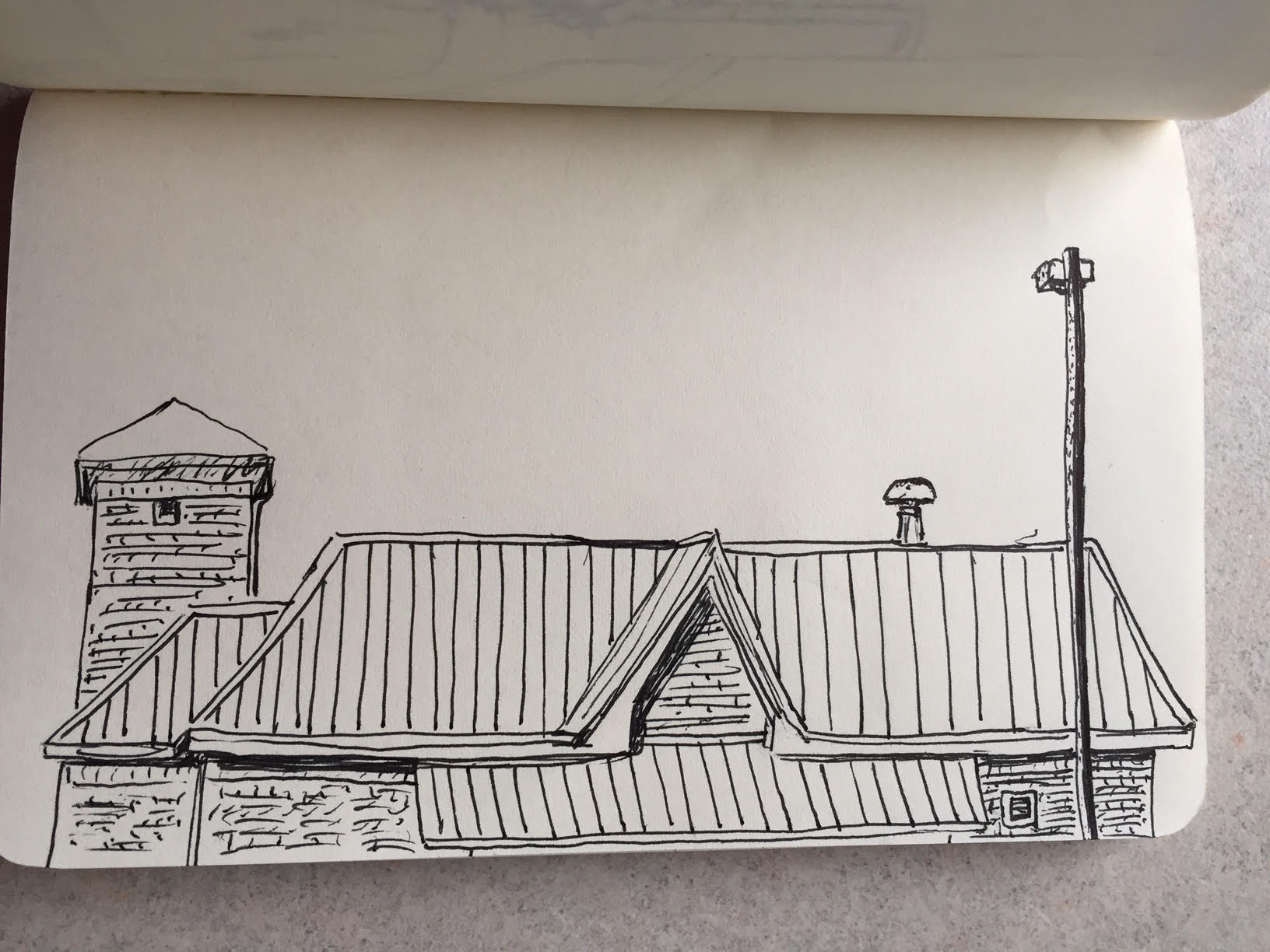 On an afternoon spent with a friend, we ended up at a tire shop to repair a flat. This fella was passing his time in the waiting room…