After the fun of the holidays it was time to head back to the hospital once more. I'm still torn between wanting to work fast and capture figures and trying to get enough detail to differentiate specific people. Here are a few of the characters who came through the line one morning: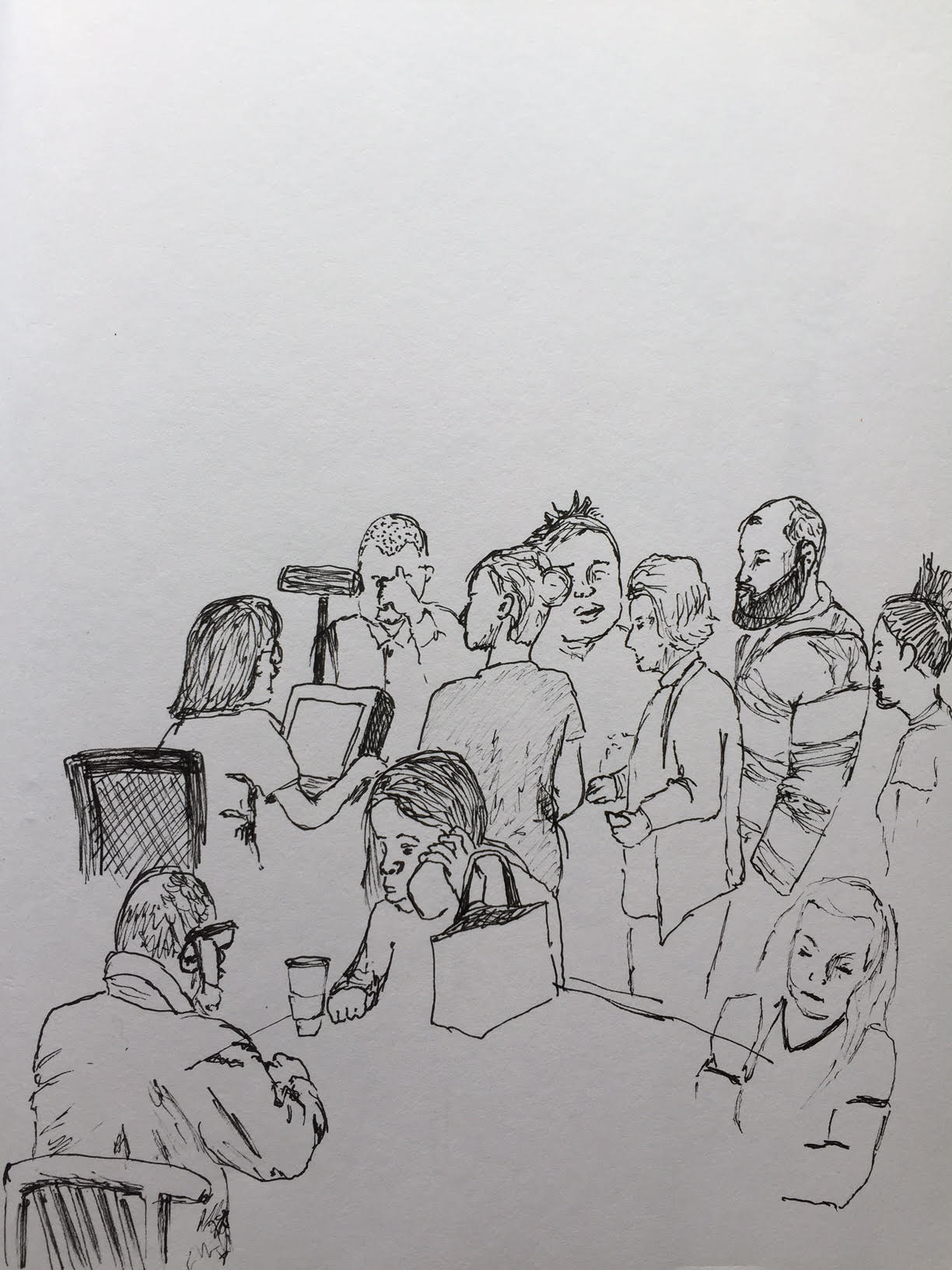 The gentleman on the right is a regular, I've seen him quite a few of the mornings I've been there. This sketch covered a couple of mornings – I drew the diners, flag and column one morning and the next added in the rest of the details.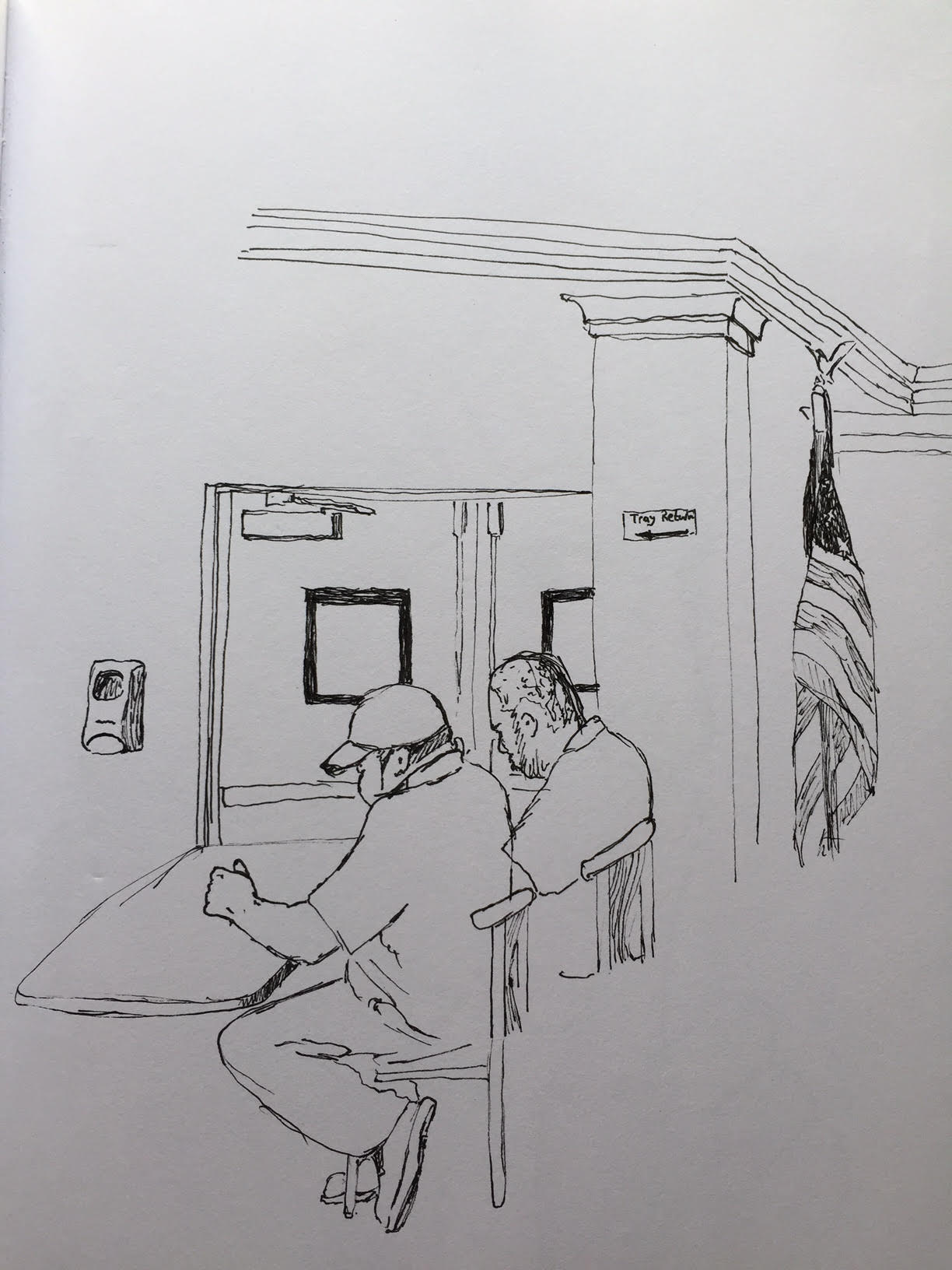 Here I knew that I only had a couple of minutes, but that's the beauty of the pocket sketchbook – I can draw no matter how short of a time!
These are the same two guys, chatting with another of the regulars.