In my Christmas stocking I found a pack of three small Moleskine sketchbooks – which I'd been wanting for some time, but not badly enough to buy for myself. Perfect!
We packed up the RV and drove to Matt and Brittney's for a Christmas family get together. While there, I sketched a few scenes – a couple in my regular sketchbook but mostly in my new travel-sized ones!
For reference: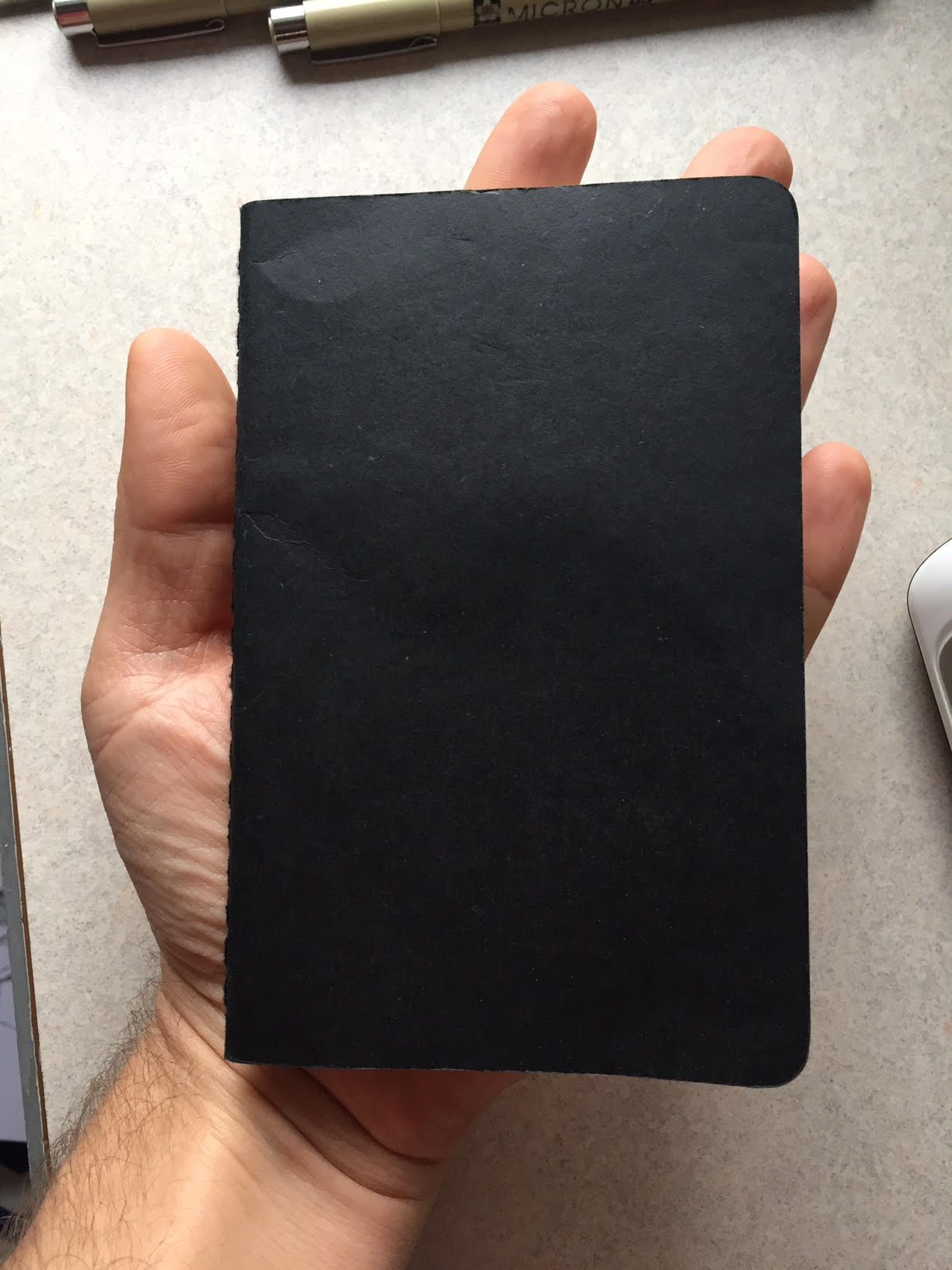 The nieces turn into iZombies as soon as they can use their phones/iPods.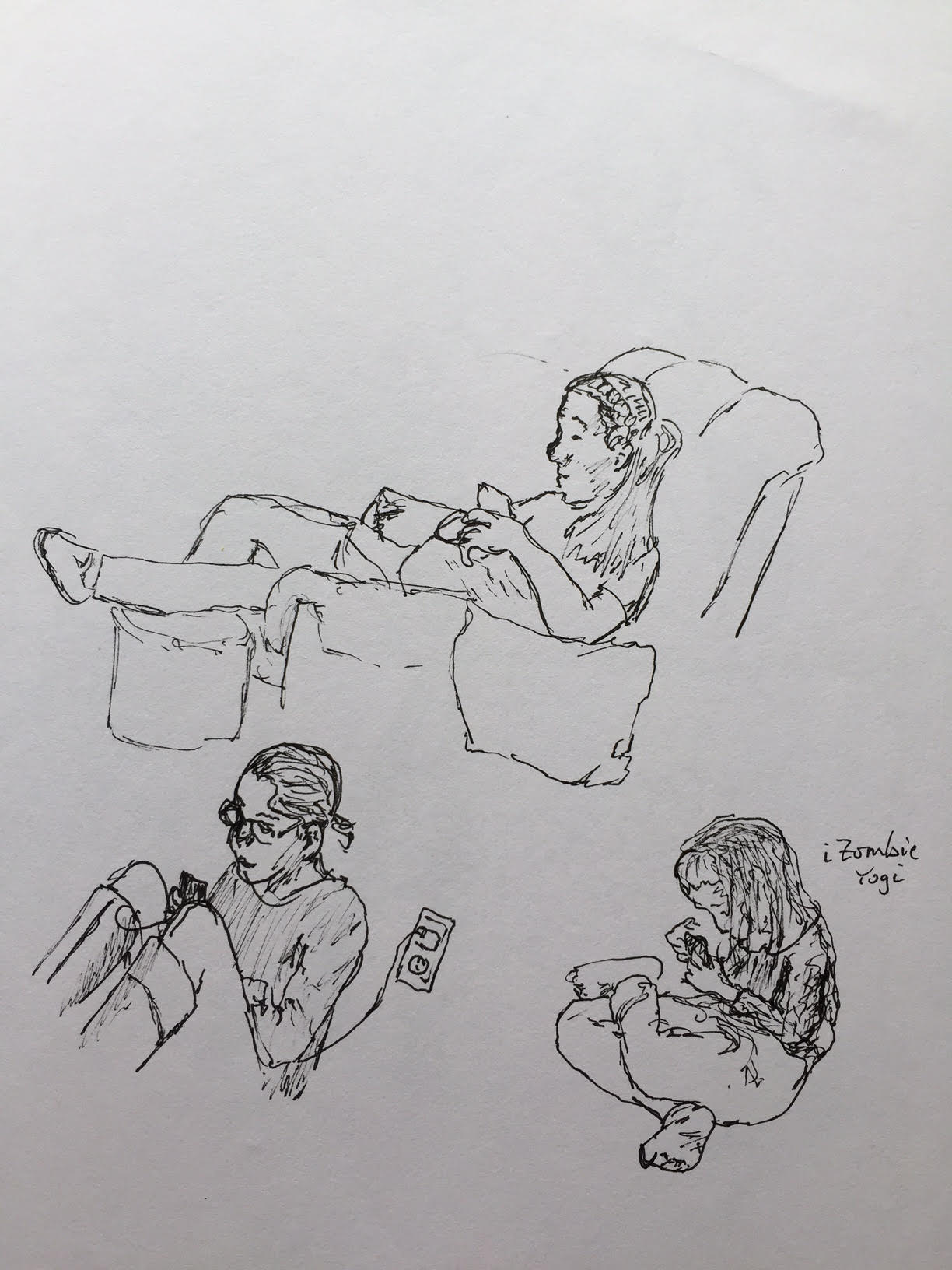 Watching "Elf" on Christmas Eve.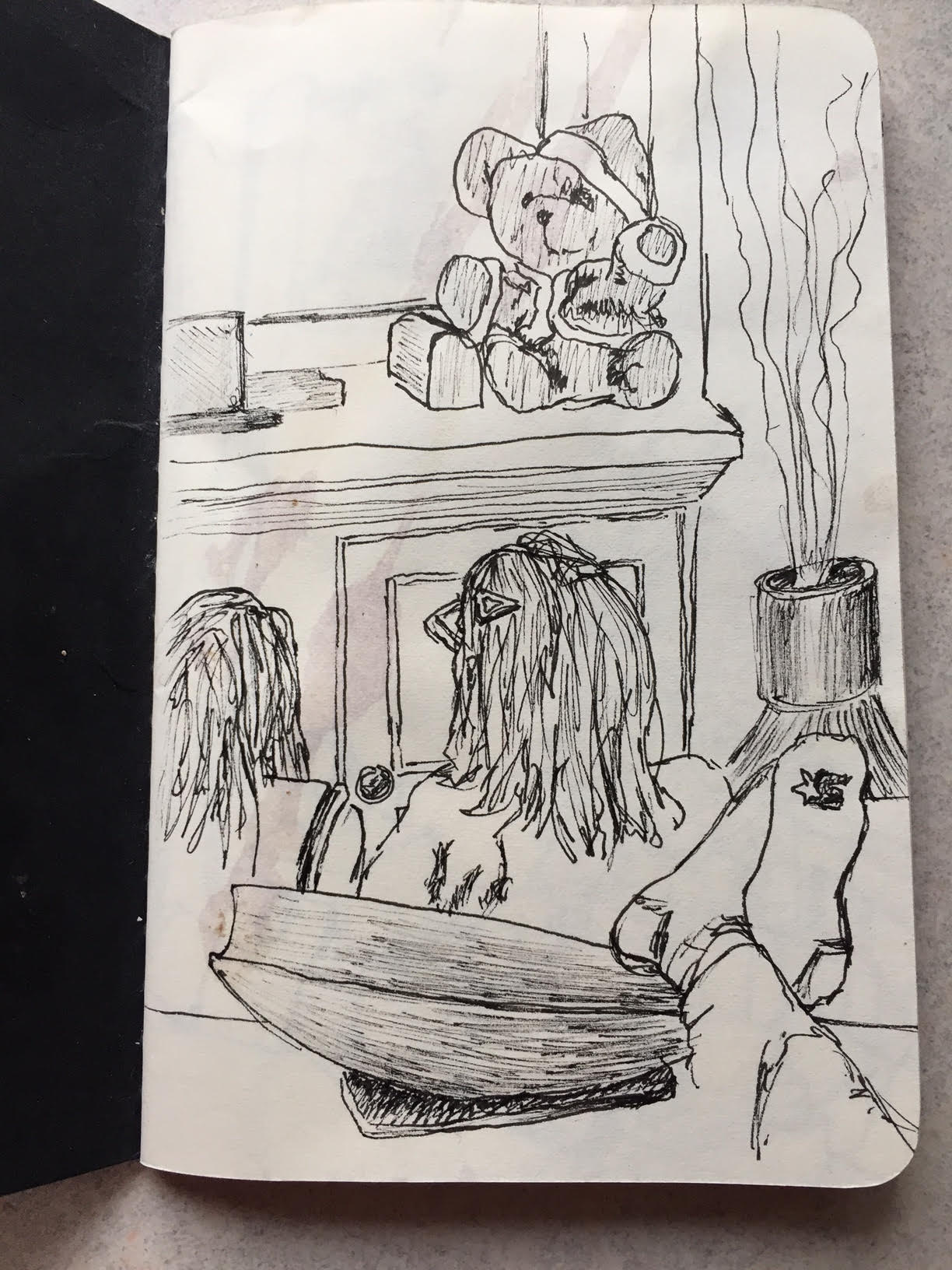 Perhaps the only image of the Christmas tree before our favorite hooligans "re-arranged" all of the presents.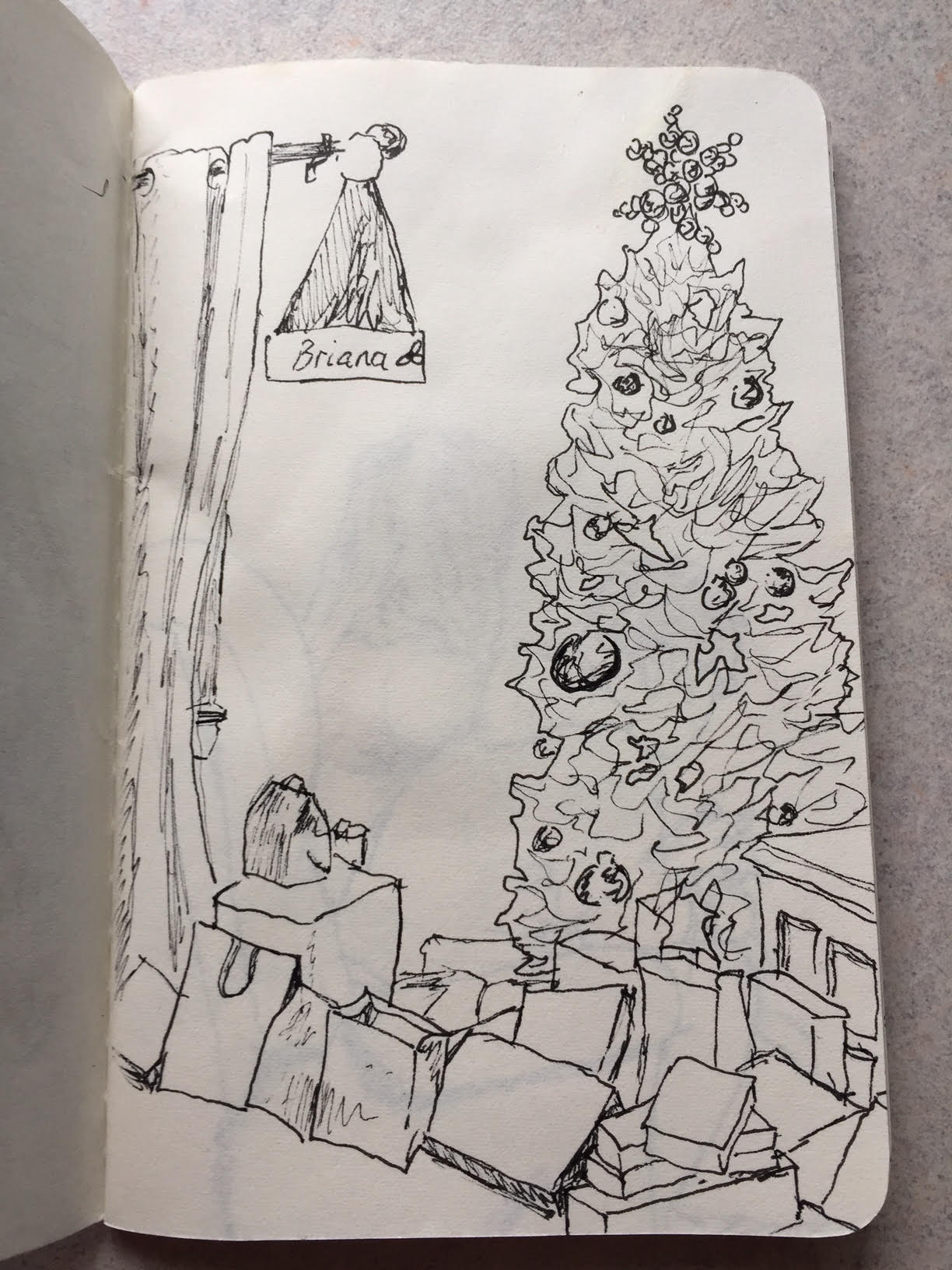 Proud (but tired) parents watching the opening of the presents.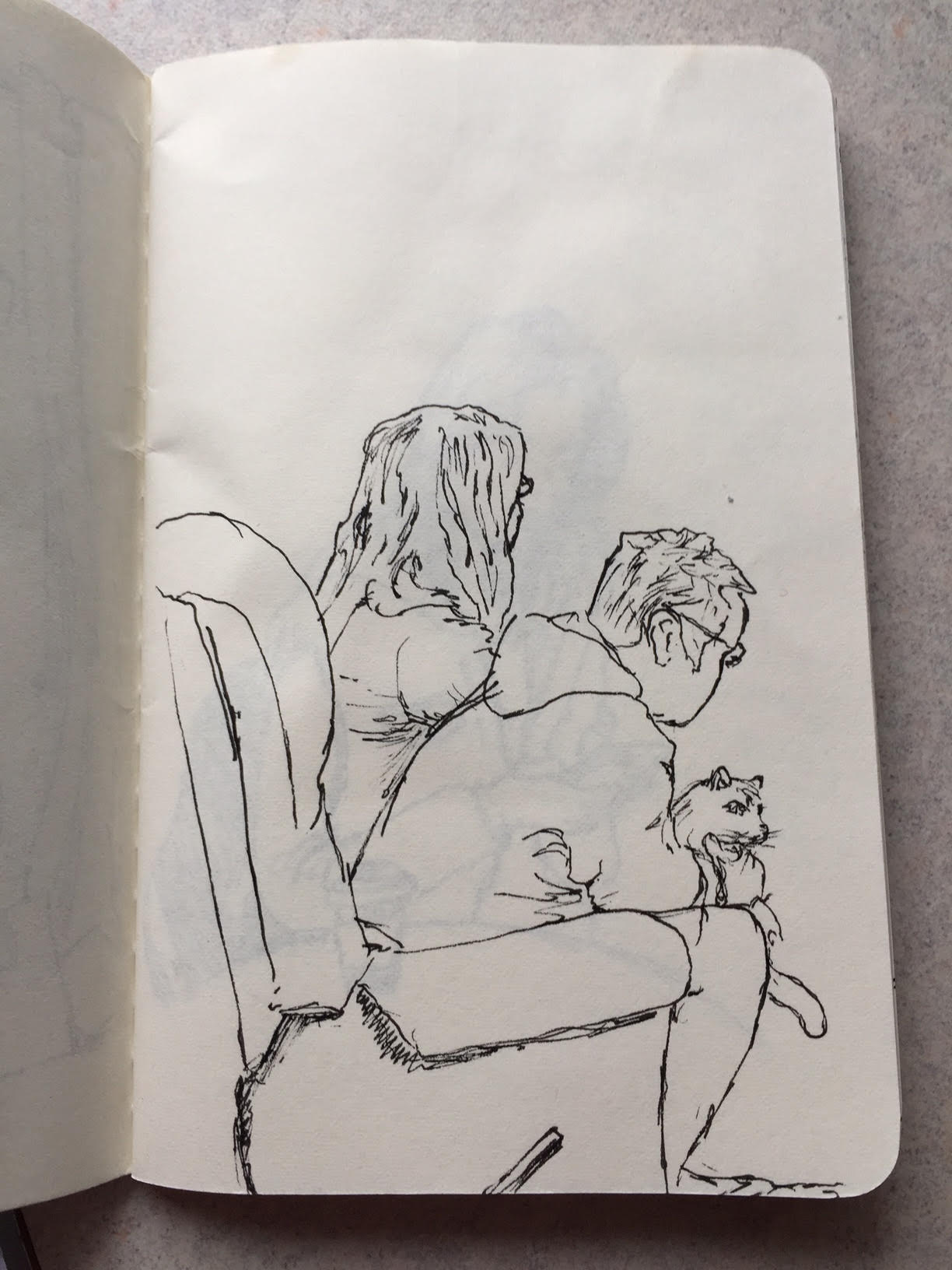 Here's a quick sketch of the view out the front window. What a lovely place!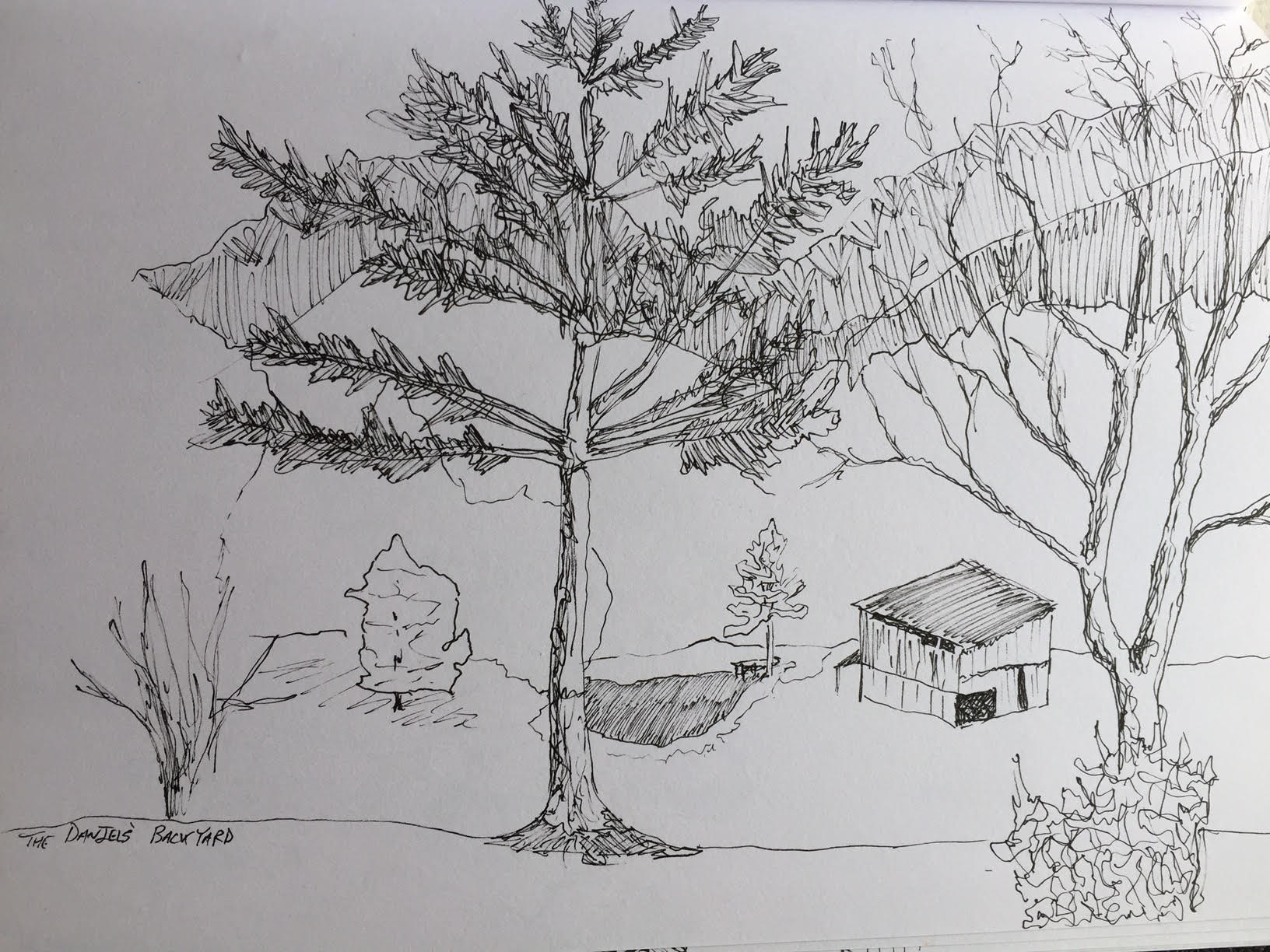 It was far too short of a visit, as always!