While enjoying a cabin in the California mountains, I decided to monkey around with some paints. The Hear/See/Speak concept is a concept that continues to capture my attention (like the triptych featuring Ashley). This was a fun painting to work on and was a good way to ease back into acrylics, since I hadn't used them in some time prior to this.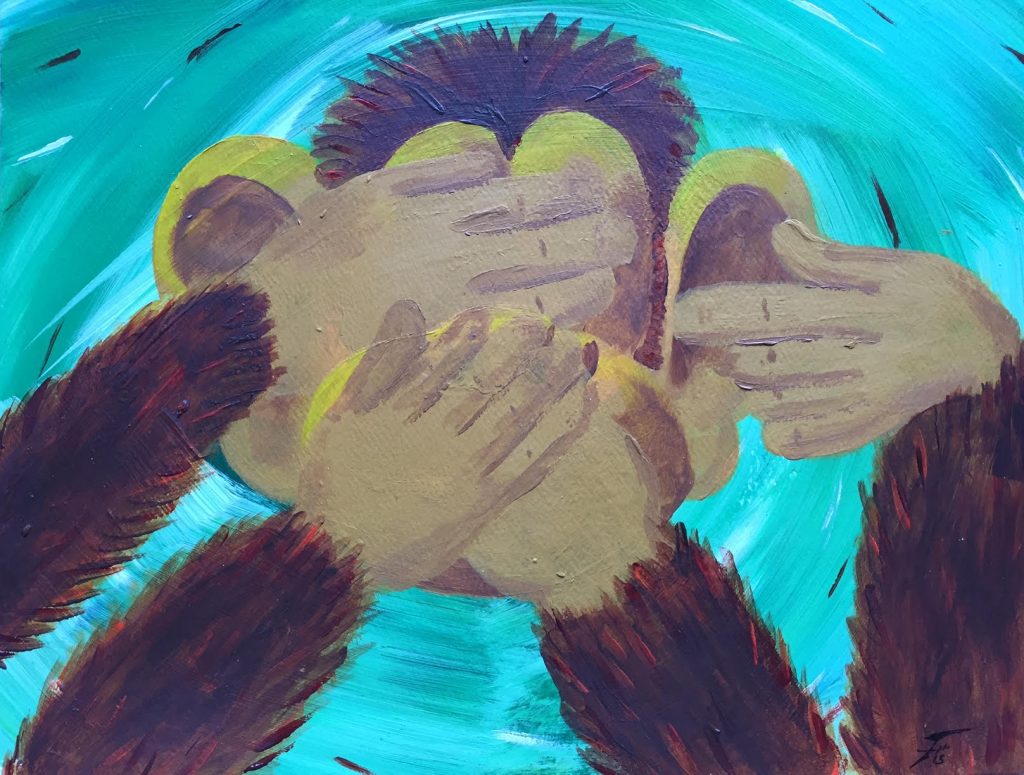 The colors don't look right in the image – it's an emerald green background and a yellowish-brown fur and face.
Hear, See, Speak no Evil  is painted on 8×10″ cold-rolled watercolor paper with acrylics. It was completed in 2015.