There is some abstract art that really captures my attention, that intrigues me and draws me in. Most of it, however, I just don't understand. Maybe that's the analytic side of my brain coming out, or a lack in my artistic education, or… -shrugs- Whatever the reason, I generally prefer representational art, and that is definitely what I make most often.
In an attempt to further my understanding, sometimes I try my hand(s) at making abstract work. Abstract Boxes is such a piece, playing with the golden ratio and a variety of colors.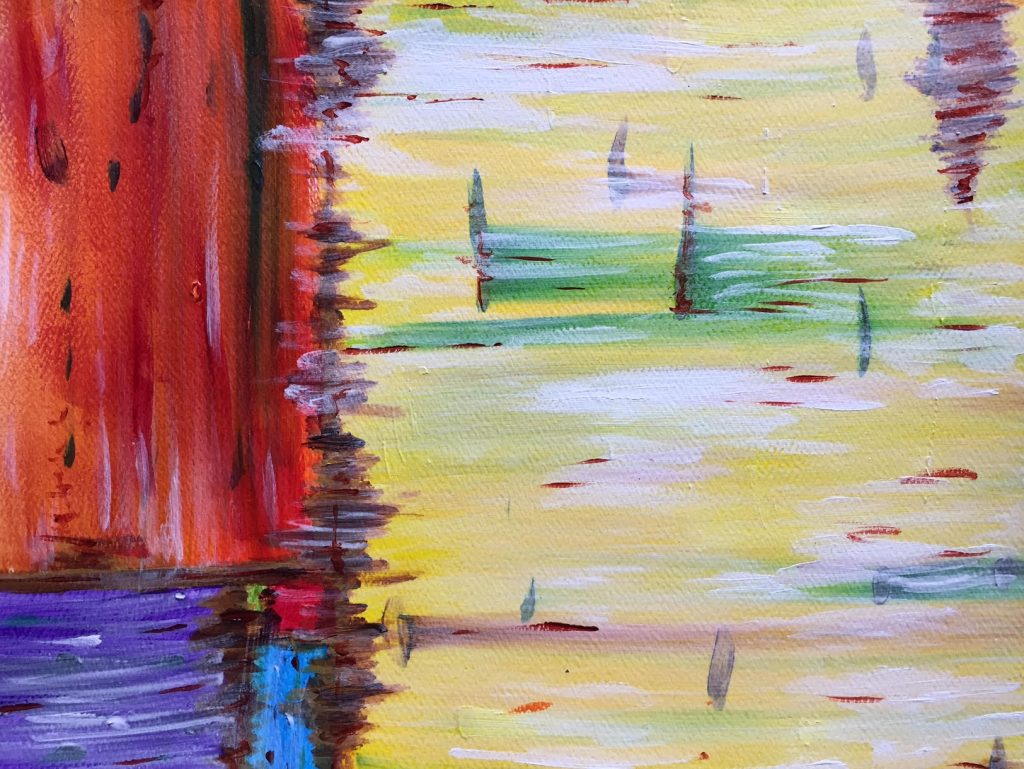 It is painted on 8×10″ cold-rolled watercolor paper with acrylics.