After leaving the Everglades, we headed to Big Cypress National Preserve. Though it's not a park, it is managed by the National Parks department. The two border each other, so it was a quick trip. Unfortunately, we only spent a little bit of time there – it's definitely worth a longer visit and more in-depth exploration!
The boardwalk in front of the visitor center was directly over a number of gators in the channel, offering wonderful, close-up vies. There were also turtles, and plenty of fish floating around.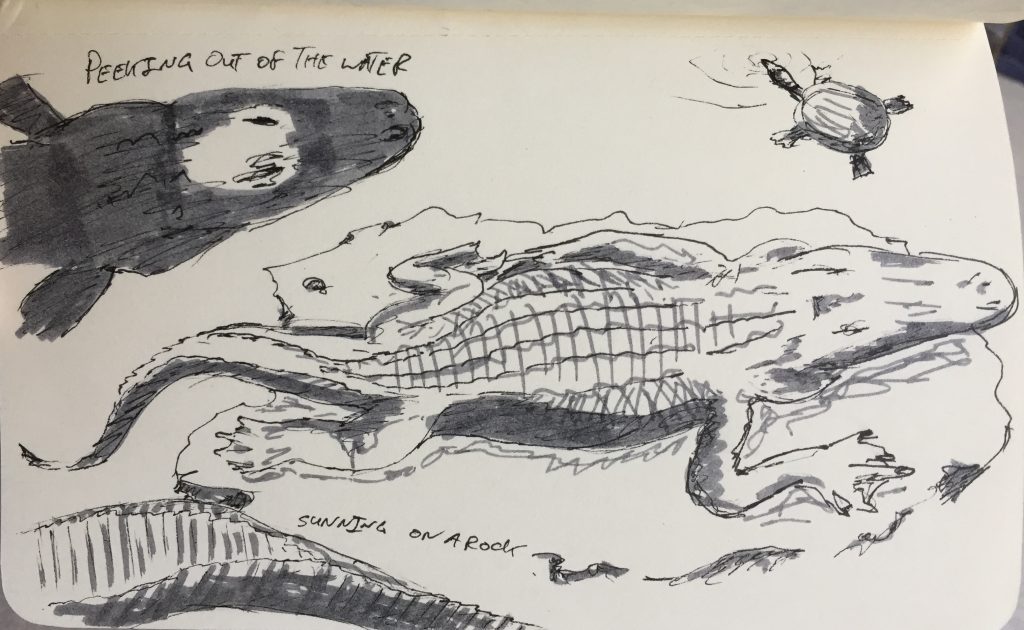 After the visitor center closed we continued on to a picnic/rest area and checked out the area. Then we cooked breakfast for supper and moseyed along our way.