While I spent most of my time in Dry Tortugas sketching, I did complete some watercolors as well.
For the first I sat on the beach and sketched out the nearby lighthouse, with the fort nearby for scale.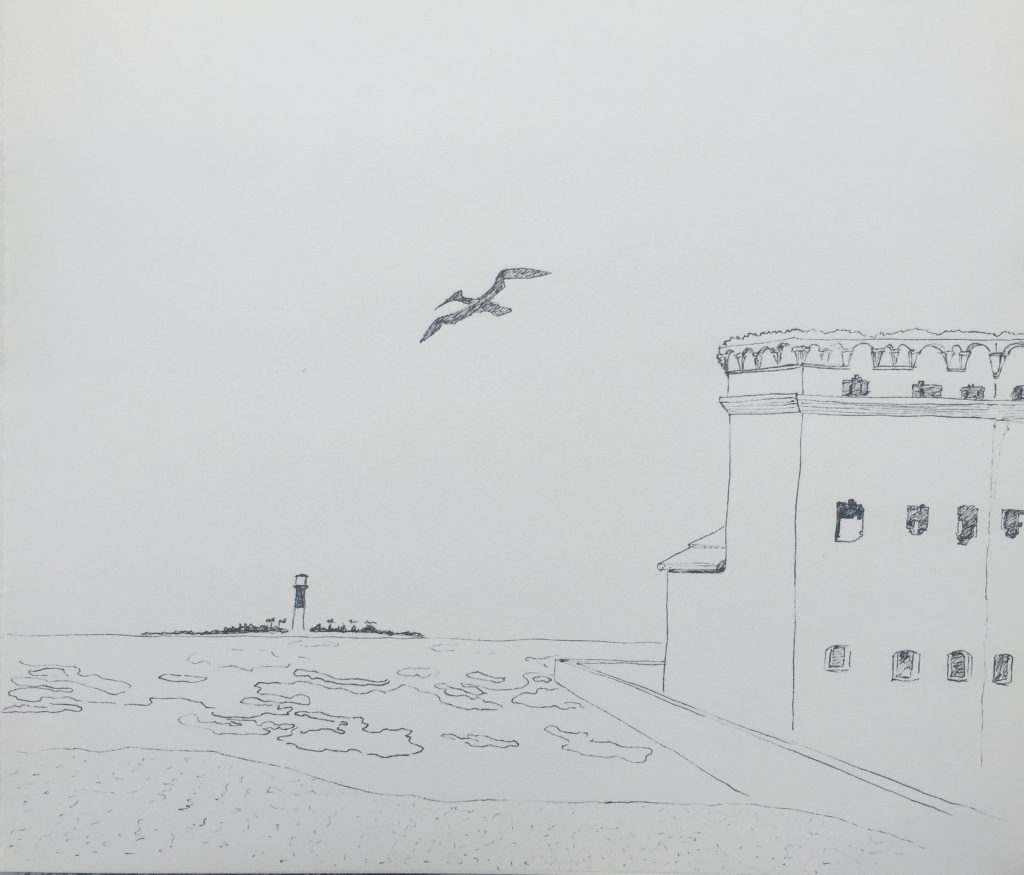 With the sketch completed, I tried to capture the amazing colors in the water and the textures of the clouds in the sky. There were pelicans cruising by, scouting for fish.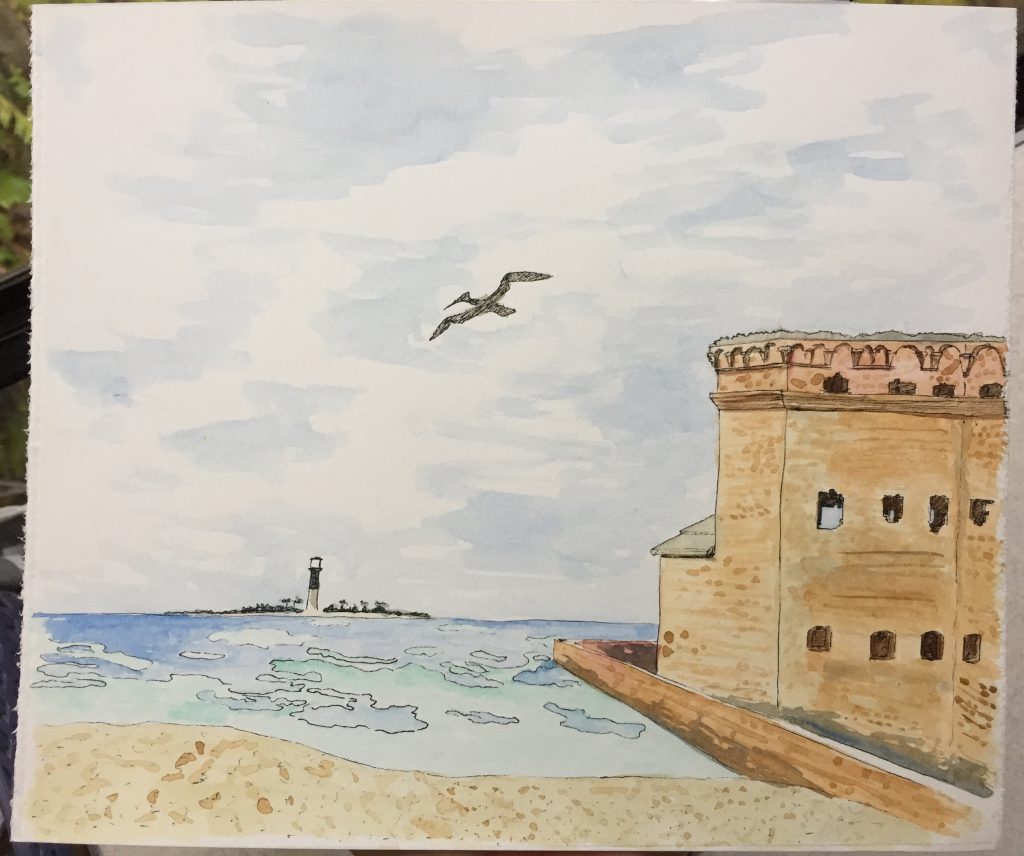 On the rainy morning, I went up to the second floor and found a comfortable spot looking out a window over the keys. A corner of a fort's bastion provided an interesting contrast to the organic expanse of the water and keys themselves.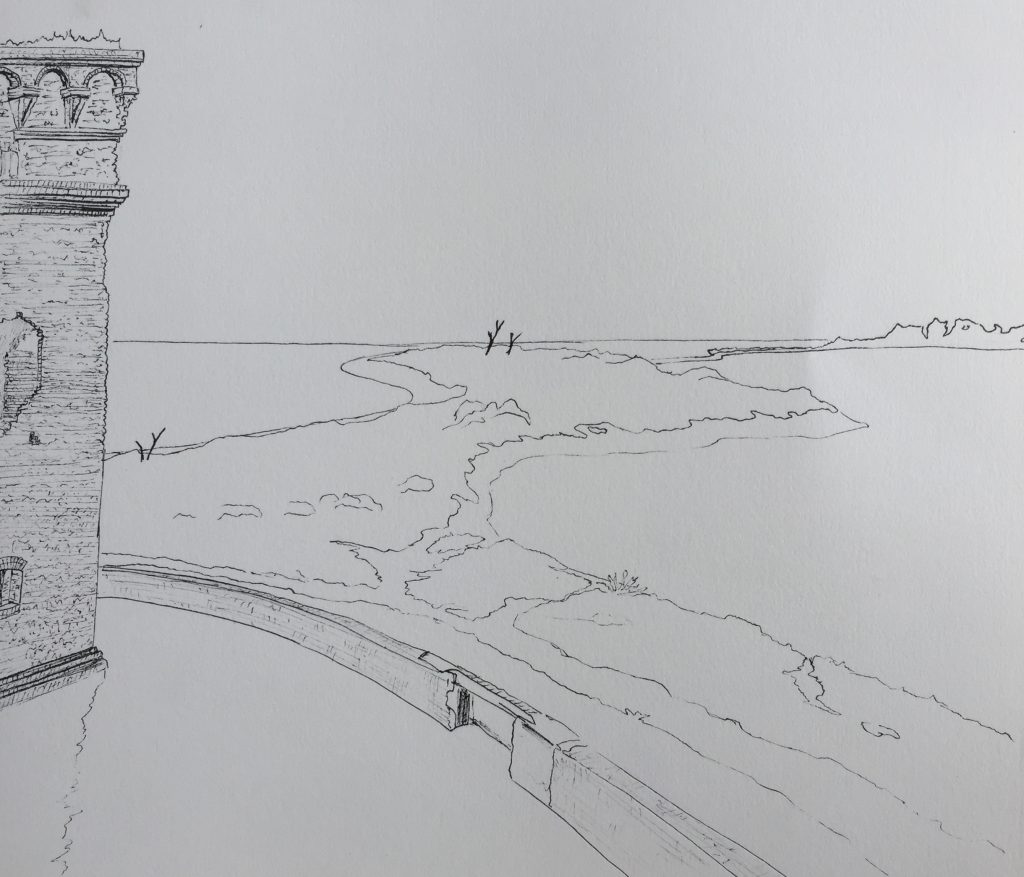 I didn't actually add any paint until later in the day, but the color of the water was more dramatic with more light so I'm glad that I waited.