After leaving Brant's I headed further west in Texas to visit Big Bend National Park. Even though it was hot (and I'm out of practice with the heat, so it felt pretty miserable) I explored the park for 4 days. Of course, I carried my trusty little moleskine pocket sketchbook everywhere. In addition, on bigger hiking days, I tucked a few sheets of watercolor paper into my daypack and a mini art kit.
On the first day in the park I hiked into the Santa Elena canyon. Tucked in the shade of the cliffs, sitting next to the Rio Grande river, it was nice and cool. I loved taking a few minutes to capture the scene. The cliffs on the right, across the river, are Mexico.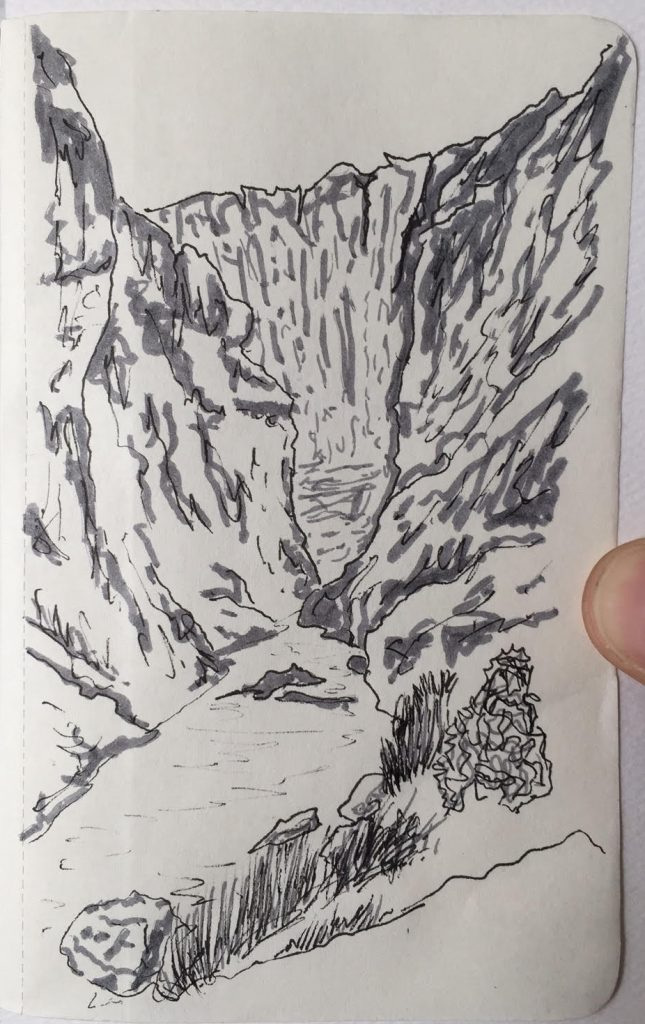 The next day included a hike up to Emory Peak, the highest point in the park. After reaching it and enjoying lunch, I pulled out my watercolors and tried to capture part of the scene before me.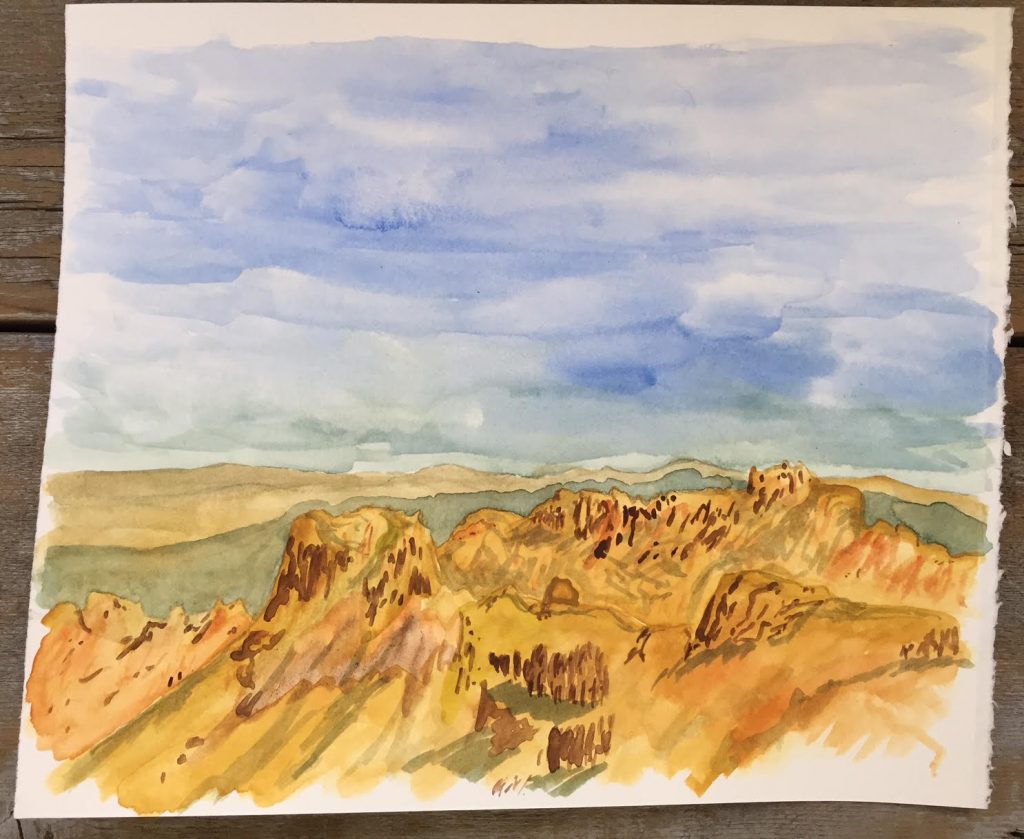 It was hot and humid, so it didn't take long for my watercolors to dry out. As they did, I pulled out my little sketchbook for this quick render. It's a zoomed in view of a slightly different angle of the Chisos mountains.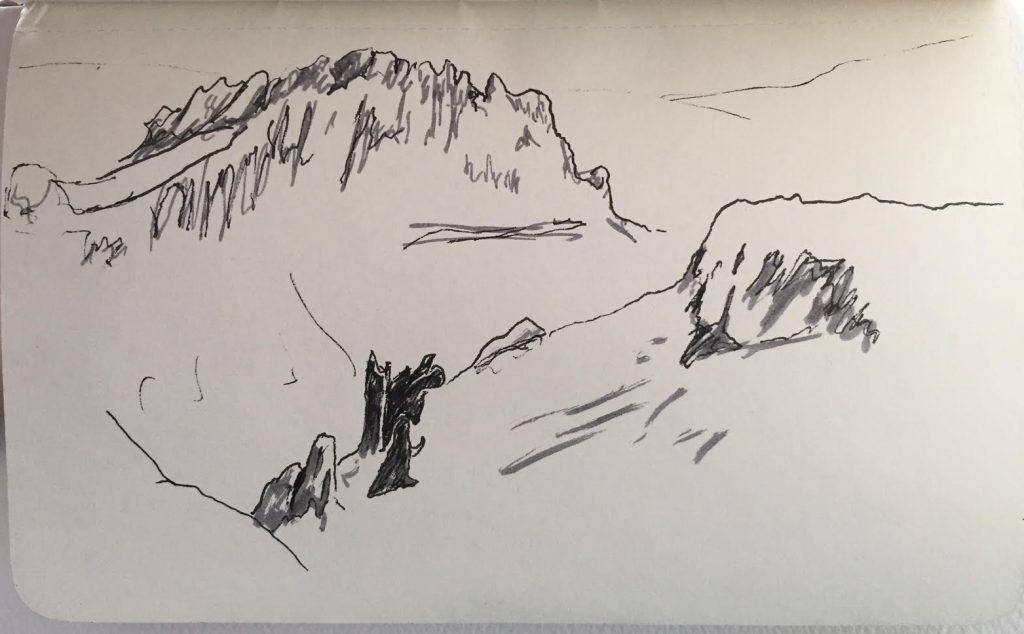 After getting back from the mountains, I zipped around on my motorcycle for a bit more sketching and painting.
The bright buildings in Boquillas, Mexico, really stood out against the natural desert backdrop of the mountains.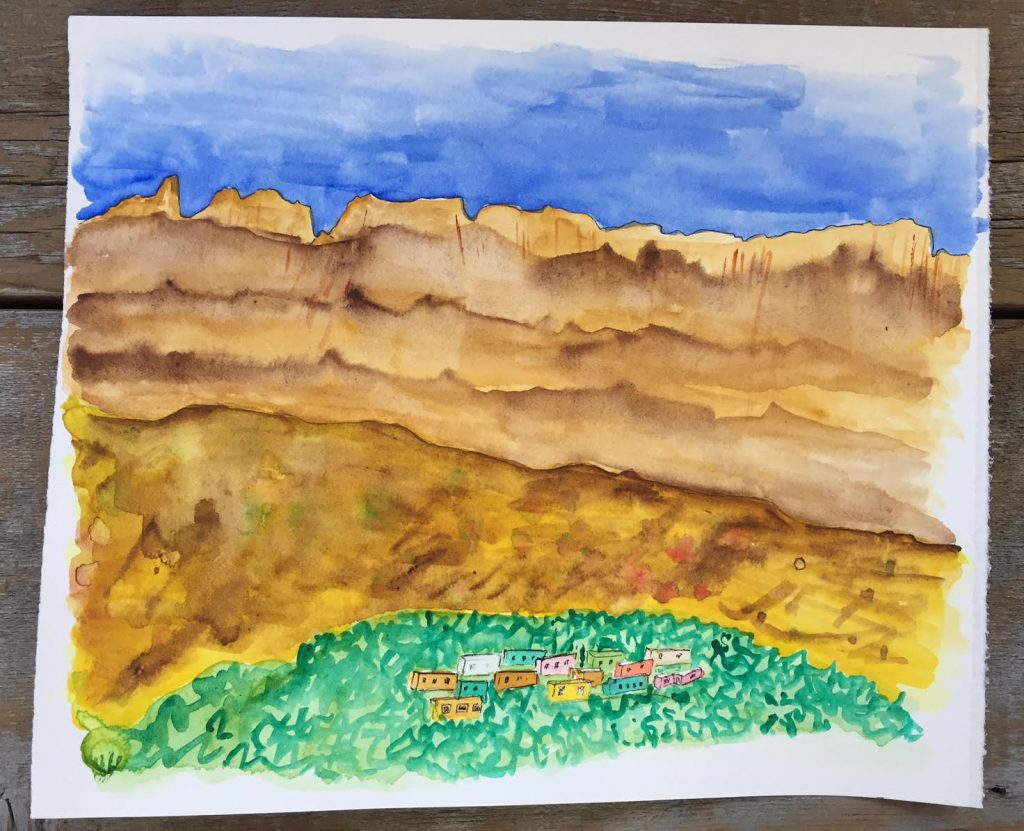 I sketched out this fun tunnel that leads down into the Rio Grande Village campground, where we stayed during our visit. Later I'll go back and add some watercolor to it. On one of the trips out of the valley the timing was perfect and the sunset was highlighted within the tunnel. Of course, that was heading the other way on the road. This direction gives layers of mountains to play with and a big sky above them.