Took a quick weekend trip down to Myrtle Beach, SC to meet up with Jackie. Had a fabulous time and even snuck in a bit of sketching…
We stayed at the Myrtle Beach State Park campground. The park includes a section of beach, just a minute's walk away from our campsite. It was pretty empty as we enjoyed a stroll along the sand.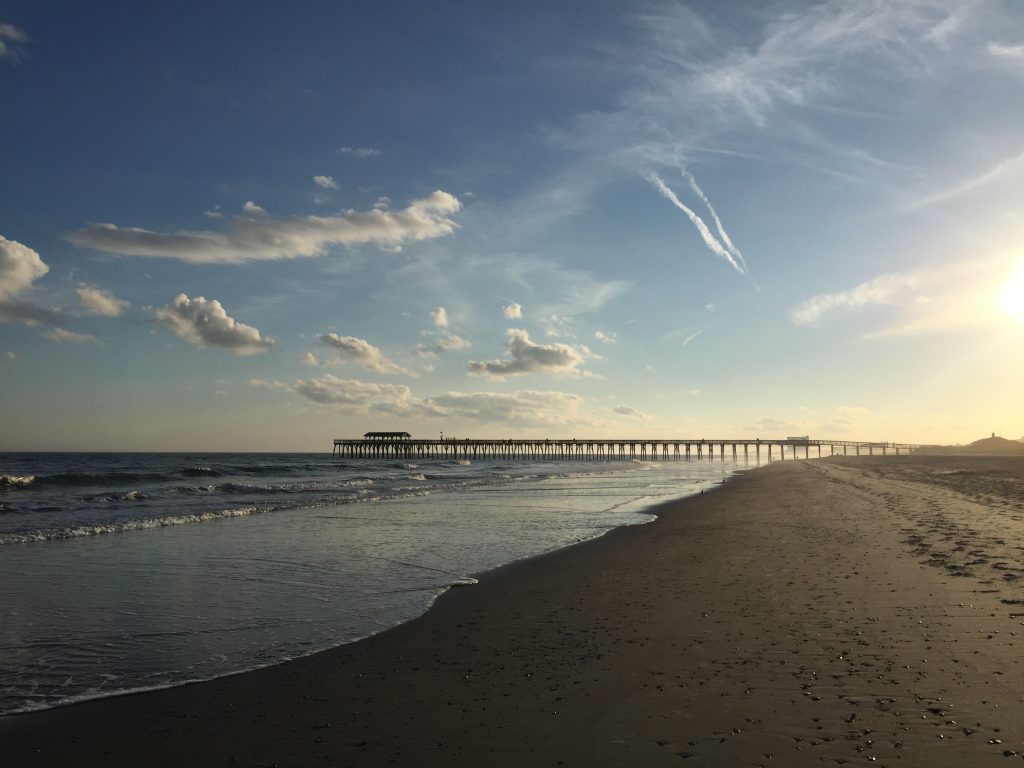 This sketch was done while walking…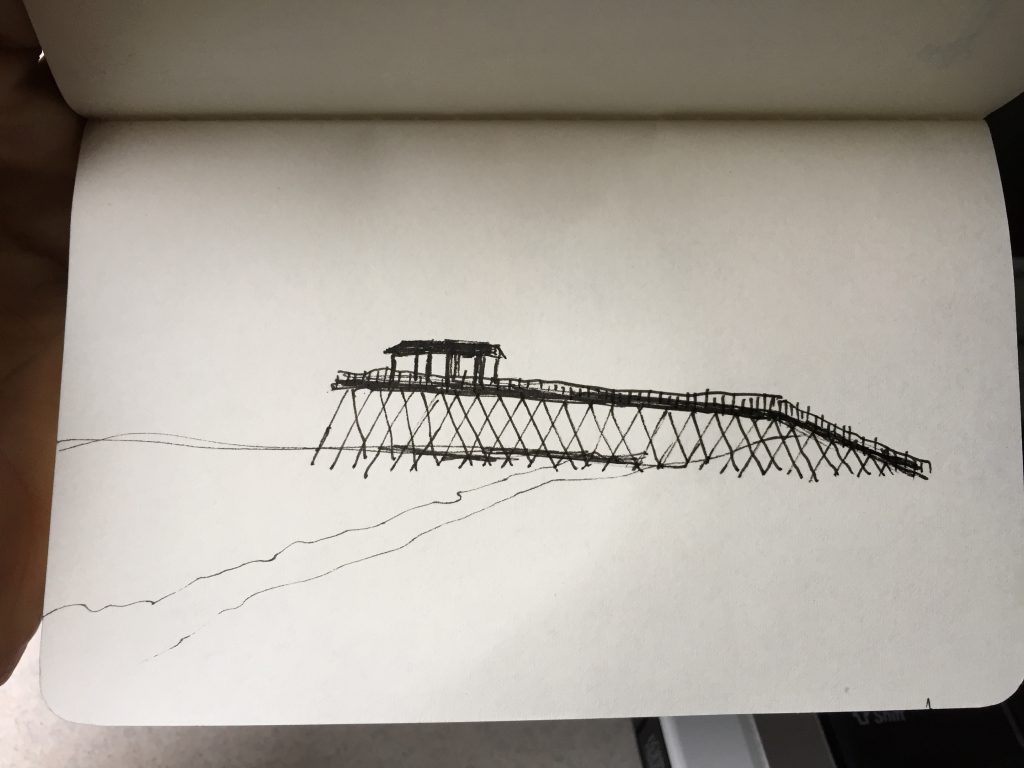 We went on, actually leaving the park, before returning. Up on the pier we had a fabulous view of the sunset. Ashley sneaked a picture of Jackie and I – the sketcher in action! 😀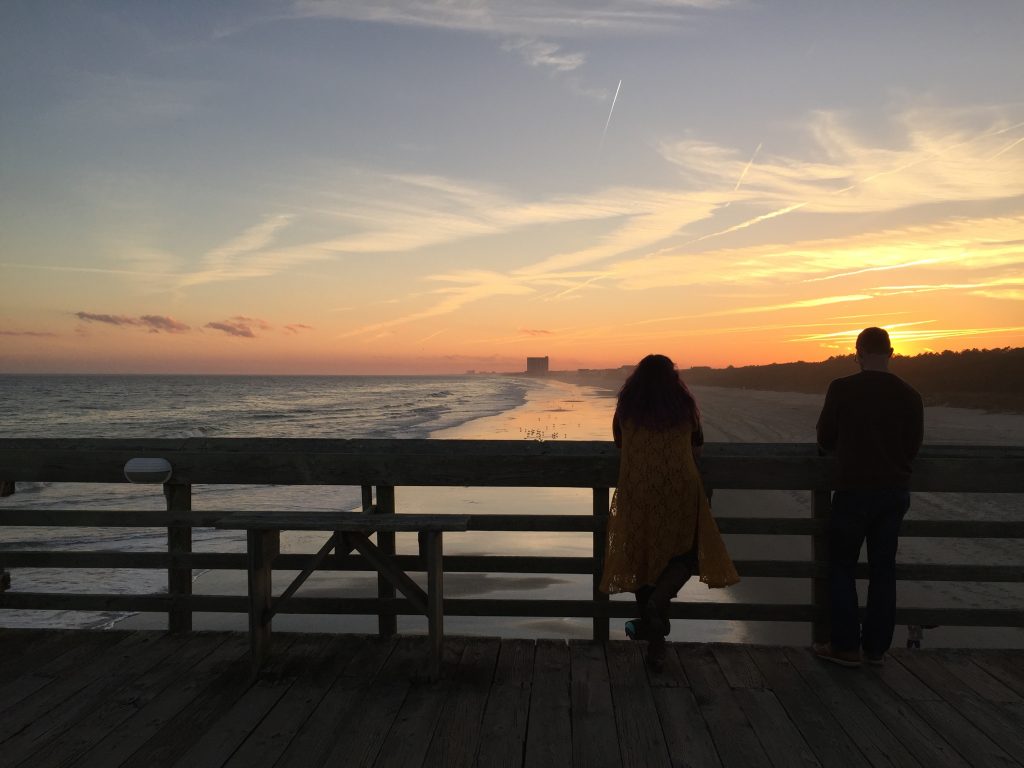 Finished sketch in front of the captured view.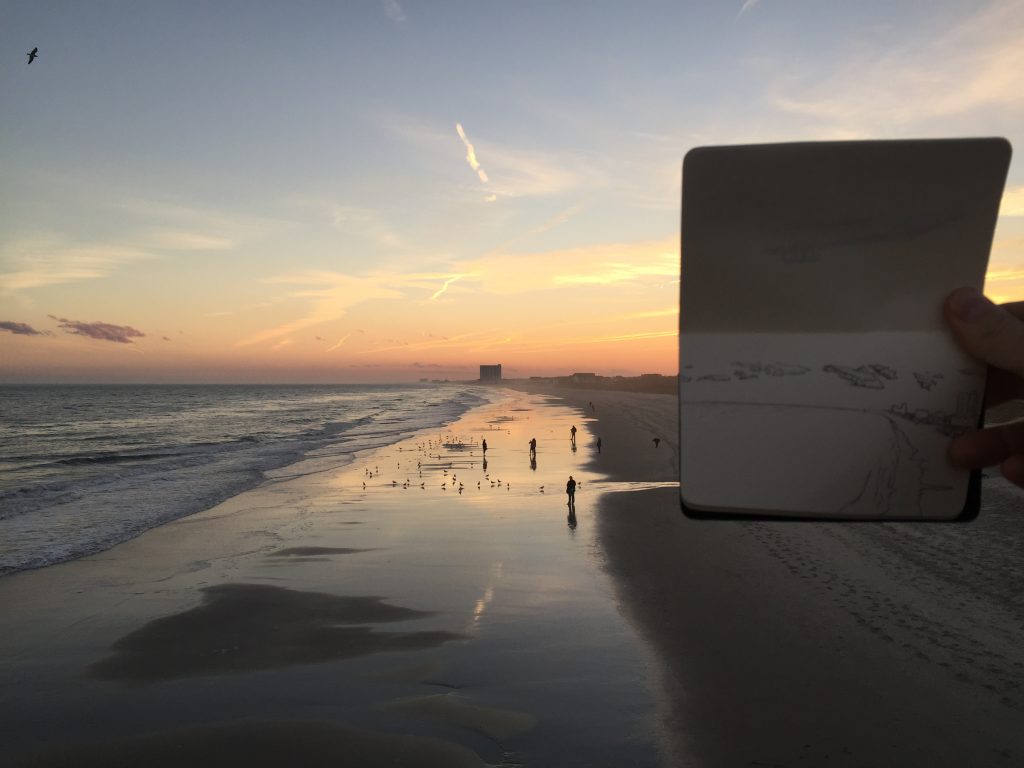 Details of the sketch. I have in mind to add some color but am scared to. I'm not very practiced with watercolors and the paper's a bit thin for such a wet medium. But with such a sunset it's a shame to skip those beautiful colors!