After wrapping up Ashley's contract at the hospital, we headed to Congaree National Park in South Carolina. With only about 20 miles of hiking trails we only visited for two days (especially since we don't have a canoe/boat to explore the waterways) but while there I quickly added some more sketches to the little black moleskine.
While checking out the boardwalk, we heard, and saw! three owls that were talking back and forth quite expressively. They were too far away for me to sketch, but I did get a quick sketch of the boardwalk itself, meandering through the flood plane with cypress trees (and their knees sticking up!)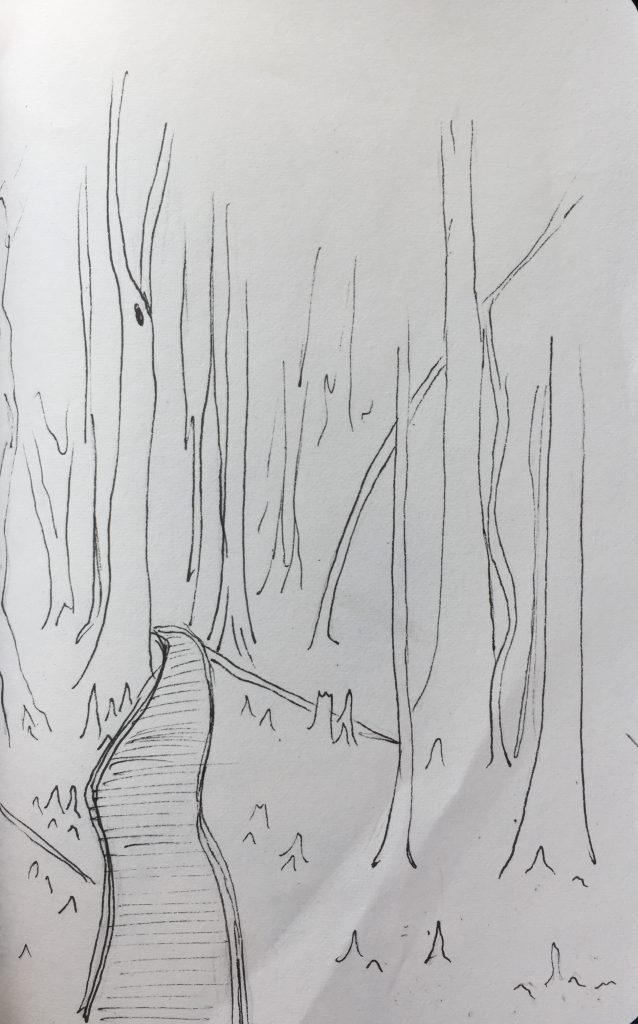 This fabulous national champion Loblolly Pine was right next to the trail and I scribbled its outline in just a few moments before we continued on and I added in the bark texture and root details while walking.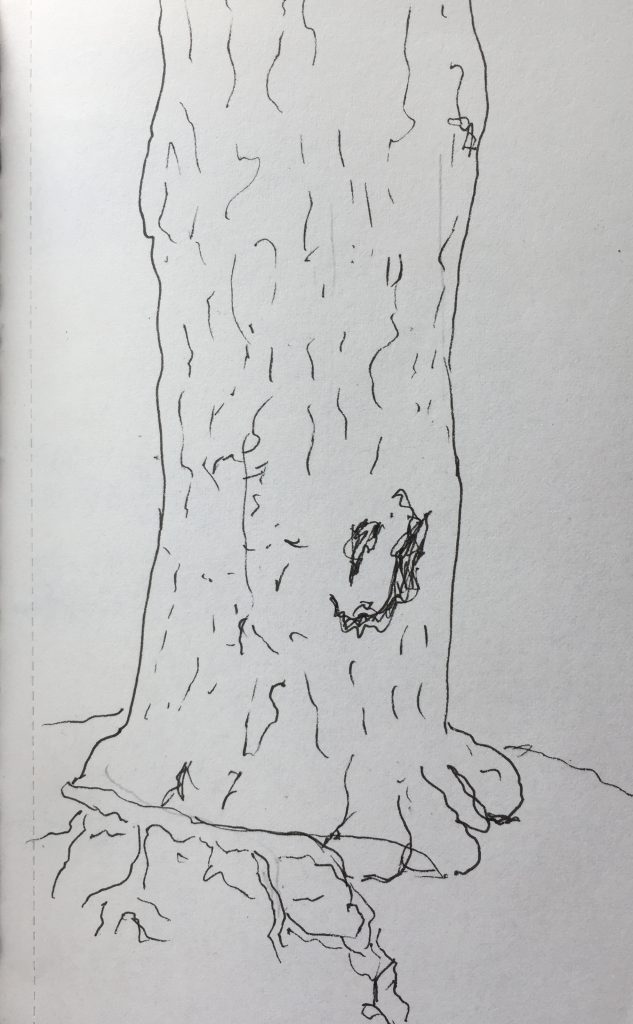 Though there is no RV overnighting available, there are two tent campgrounds. We were able to snag a site for the night and leave the RV at the visitor center. Here's a couple minute sketch of our home for the night.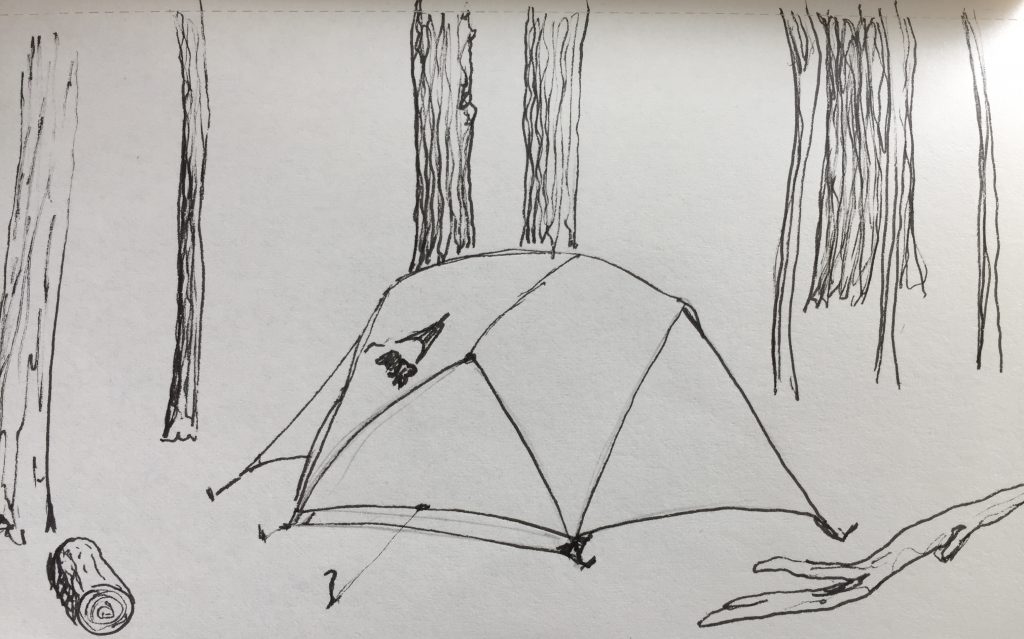 While hiking out to the Congaree river, I sketched this image. The trail meandered through the flood plane, between the towering old-growth trees. During our lunch break on the river bank I added some details and shading with the marker.