While working on the cityscapes and sunset trees I also wanted to experiment with some simple landscapes. Though I might sketch some scenery while out and about, I definitely don't paint them very often. It was fun to quickly create these two pieces, especially since they represent real places in Washington that I have fond memories of.
This is the watchtower on Mount Freemont in Mount Rainier National Park. Ashley and I hiked out there with Jackie and Mikel. This view was photographed in the rare few clear moments when we could see. It's not a detailed "accurate" depiction of the scene, which I had to consciously be ok with. I can tend to focus on the details and struggle to achieve a loose, flowing style.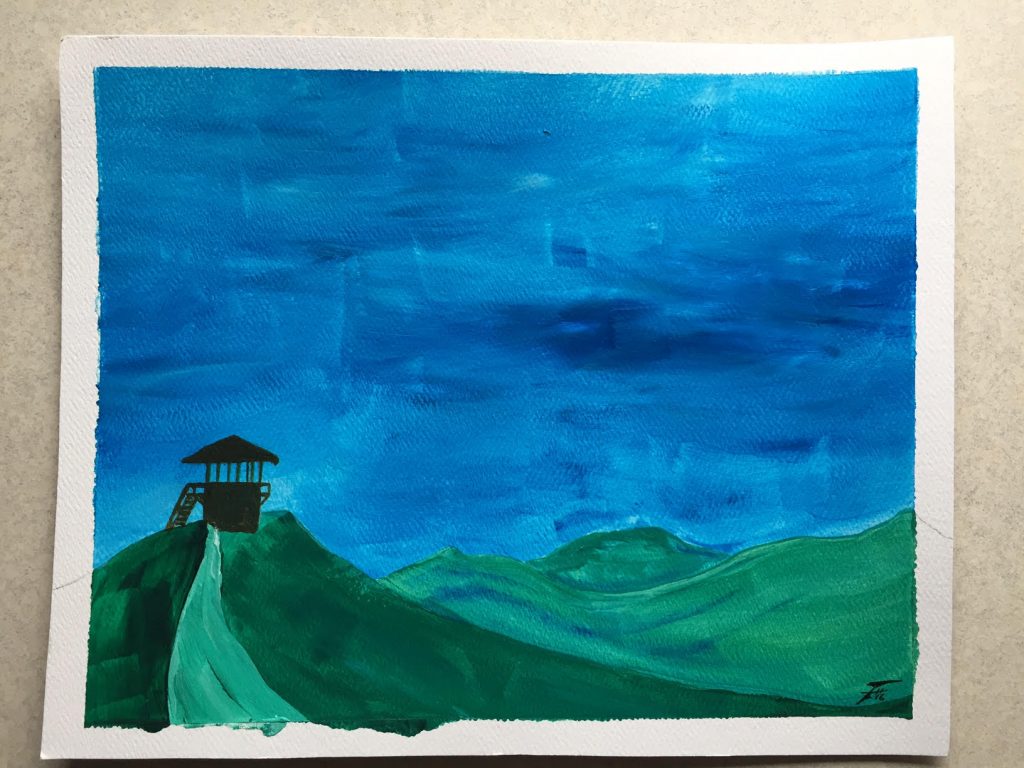 Using the same basic palette I also tried to capture the feeling of our time spent at Lake Crescent. On one of our visits we stopped for an early morning coffee break to enjoy the view and lucked into perfectly still water. The mirrored mountains only magnified the beauty of the location.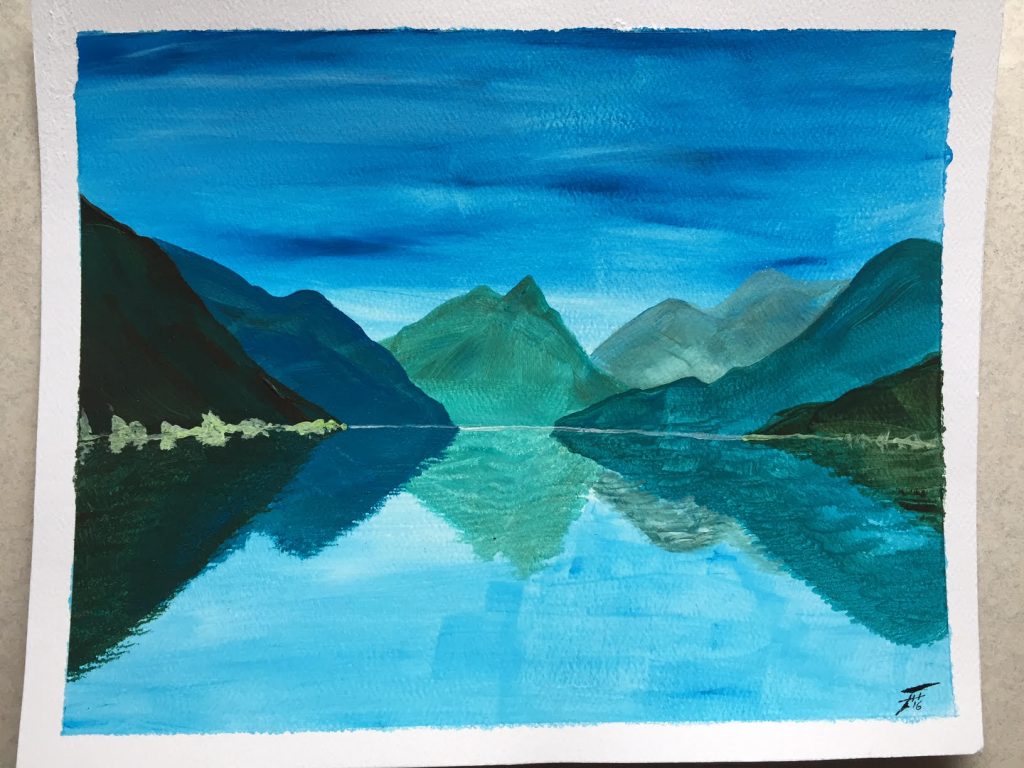 Each of these is painted on 8×10″ cold-rolled watercolor paper with acrylic paints.