Further down the Animas River from the bridge is a series of rapids that rafters and kayakers love to play in. I took an afternoon break and enjoyed a late lunch before sketching the beginning of the rapids. These are easily accessible from one of the many parks in town.
Trying to get better with my watercolors, so I experimented with adding some color to the sketch.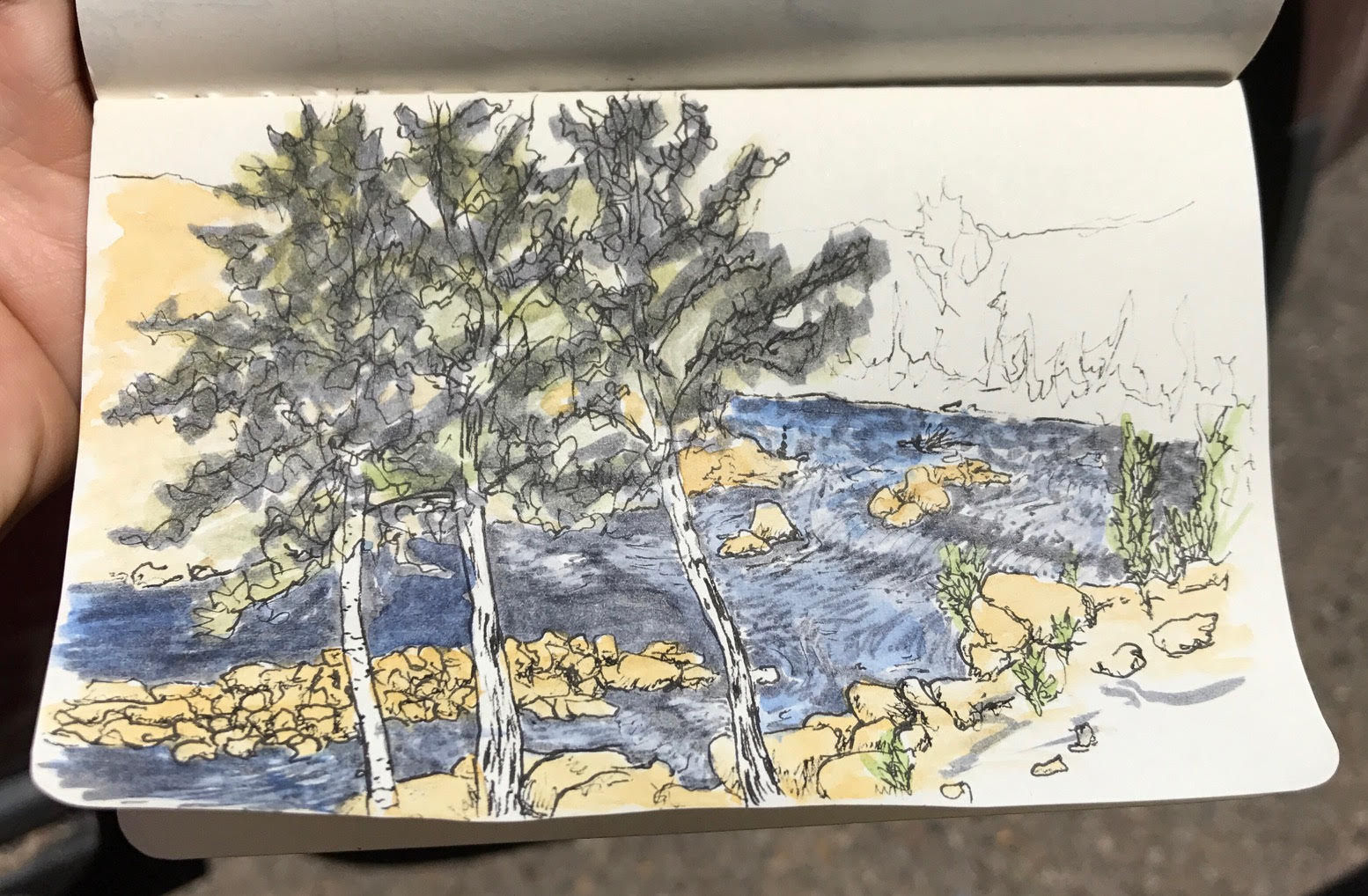 Of course, since I didn't have to leave just yet, I didn't. While sitting a few different rafts came down. I thought they'd be a fun challenge to capture in sketch.